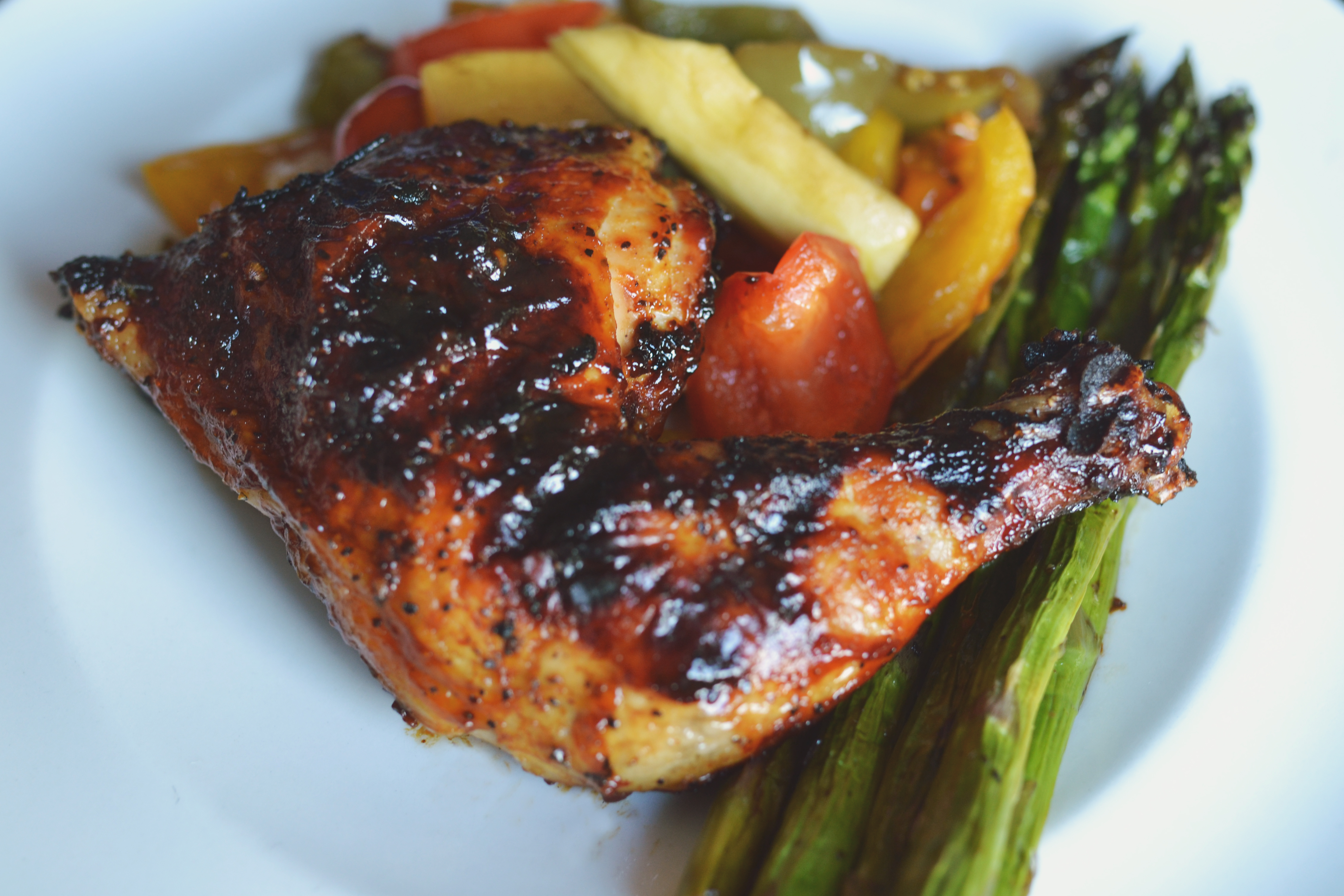 I love barbecued or grilled ANYTHING. This year I wanted to work on my BBQ technique so I plan on being a grillmaster! If you love to barbecue as much as I do, give this recipe a try!
Ingredients:
8 cups water
2 tablespoons kosher salt
1/4 cup brown sugar
2 garlic cloves, finely chopped
4 sprigs fresh thyme
4 lbs chicken (legs and/or thighs)
Step 1: Brine your chicken
Brining your chicken before grilling keeps it tender and juicy. I found an excellent brine recipe here this summer that is amazing!
In a bowl,  combine the water, salt, sugar, garlic, and thyme.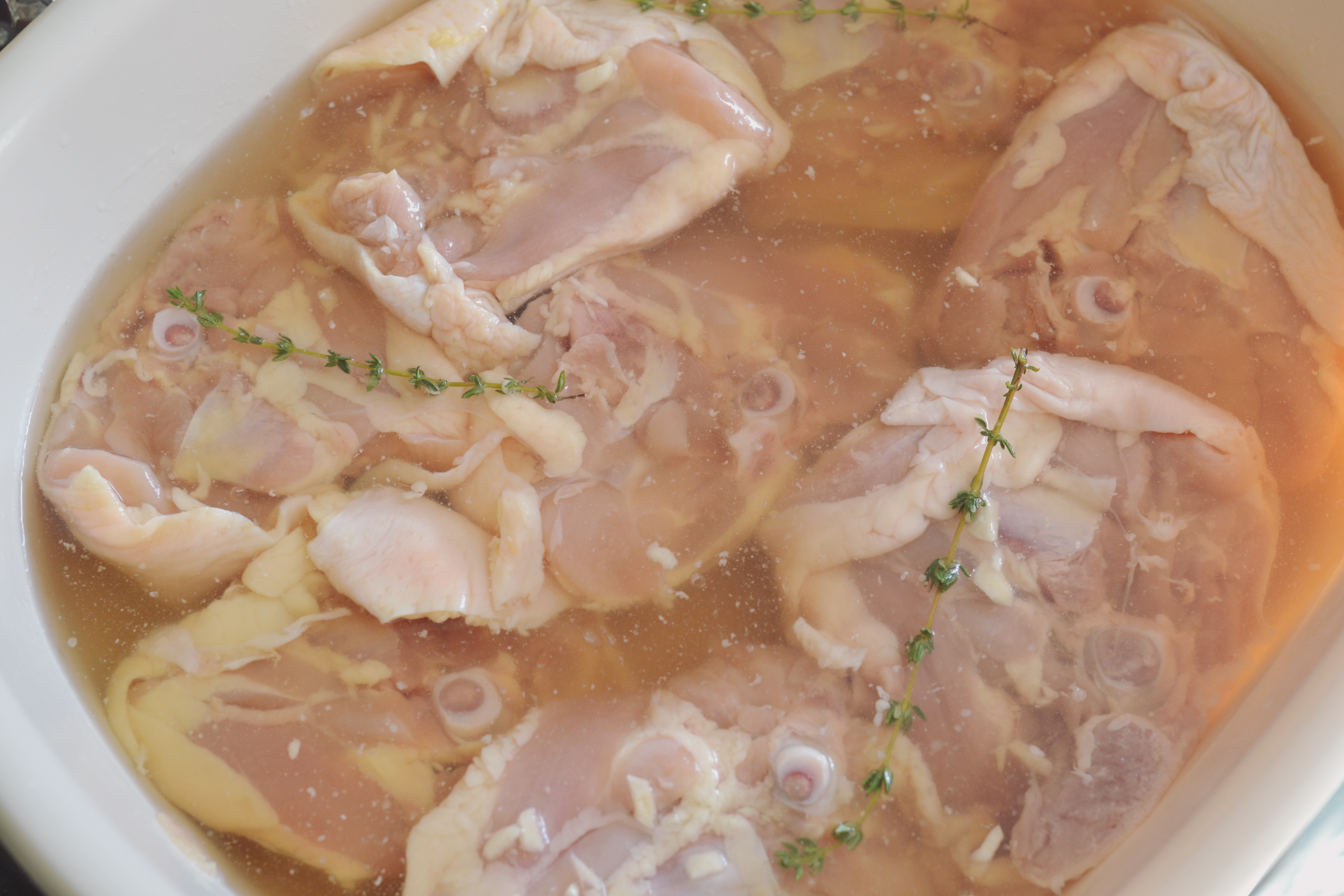 Add your chicken pieces to the bowl. You can also pour the brine into a large re-sealable plastic bag and  add the chicken afterwards and seal the bag. In my case, since the bags I had were too small, I covered my bowl with plastic wrap.  Refrigerate the chicken in the brine for a minimum of 2 hours (I leave my chicken overnight but if you only have 15 minutes, that's ok). Letting the chicken sit in the brine allows the salt and seasonings to penetrate the chicken adding flavour.
Step 2: Bake the chicken
Because I'm paranoid and I want to ensure that the chicken is cooked through, I bake it before grilling. This also helps reduce grill time.
Start off by preheating your oven to 375 degrees F. Remove the chicken pieces from the brine and place the chicken in a baking dish. Sprinkle both sides with Montreal Steak Spice – thats right…steak spice!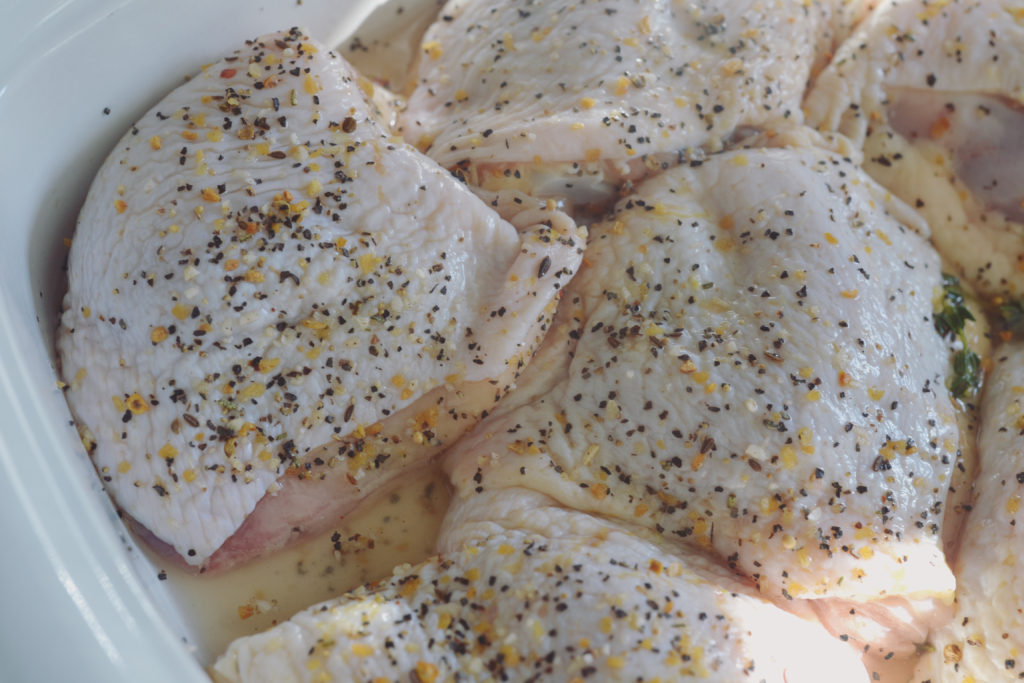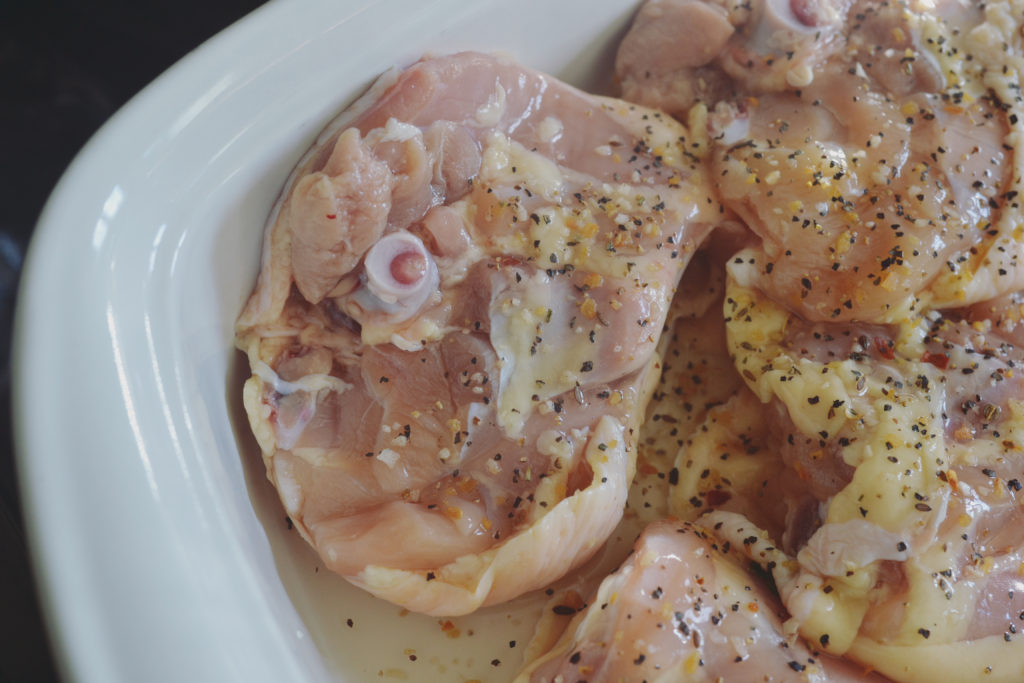 Bake your chicken for 45 mins.
Step 3: Prepare your Sauce
You can use which ever sauce you'd like in this recipe. I took a page out of my brother in law's book and combined 3 sauces for my chicken:
1/3 cup Sweet Baby Ray Barbecue Sauce
1/3 cup Bull's Eye Chicken n' Rib Renegade Sauce
1/3 cup Diane's Honey Garlic Sauce
Combine these sauces in a bowl to brush on your chicken!
Step 4: Grill your chicken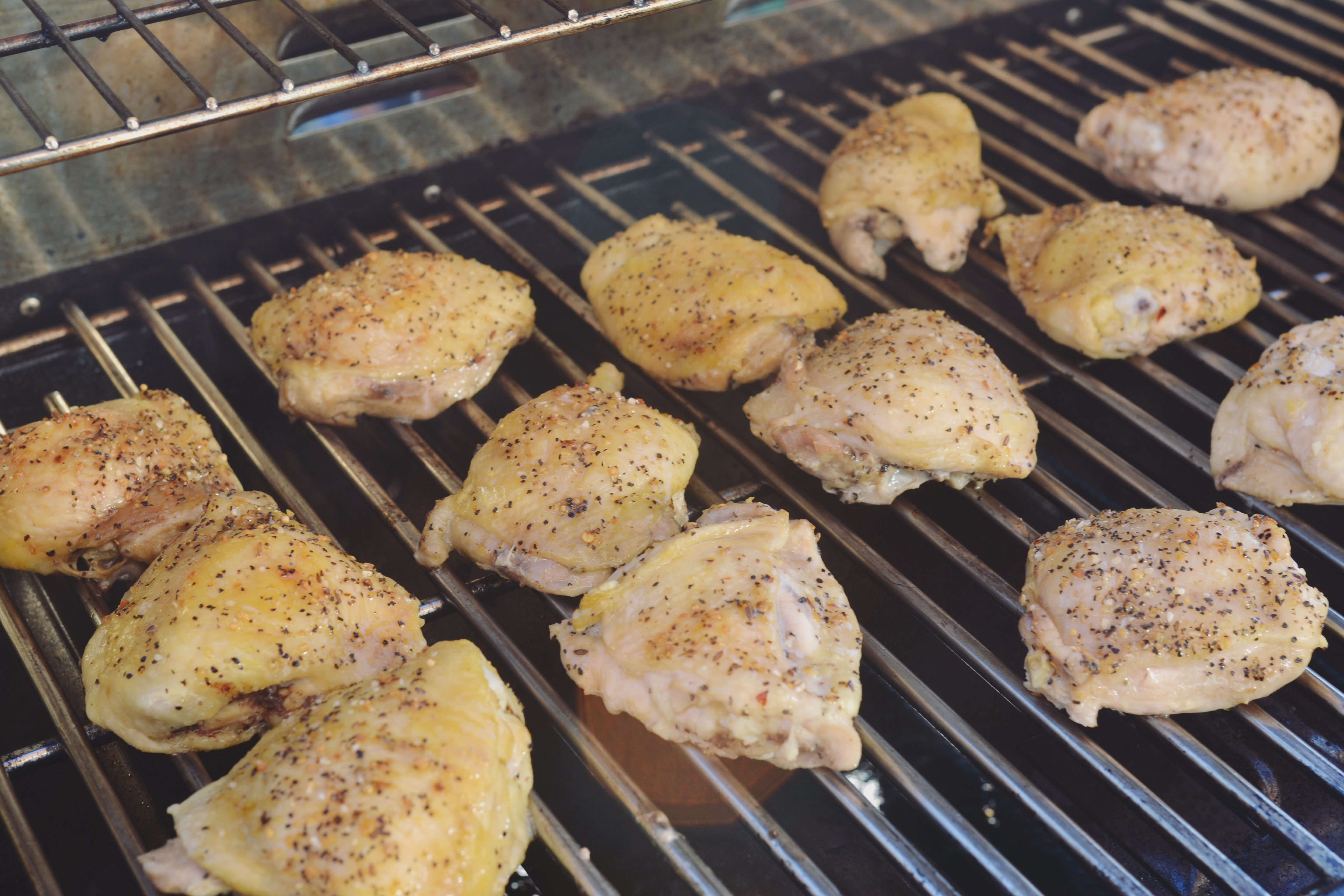 Preheat your barbecue to medium heat. Brush a little olive oil onto the hot grates of the grill using a heat proof brush to make a nonstick surface. Arrange the chicken pieces on the grill and cook for 15 minutes. Note the key to good barbecuing is using low heat and having patience – low and slow.  Make sure you stay at the barbecue and keep an eye on your chicken – trust me I've learned my lesson many times lol. Turn  your chicken occasionally (about every 5 minutes) brushing your sauce onto the chicken with every turn.
When finished serve with your choice of side and extra sauce.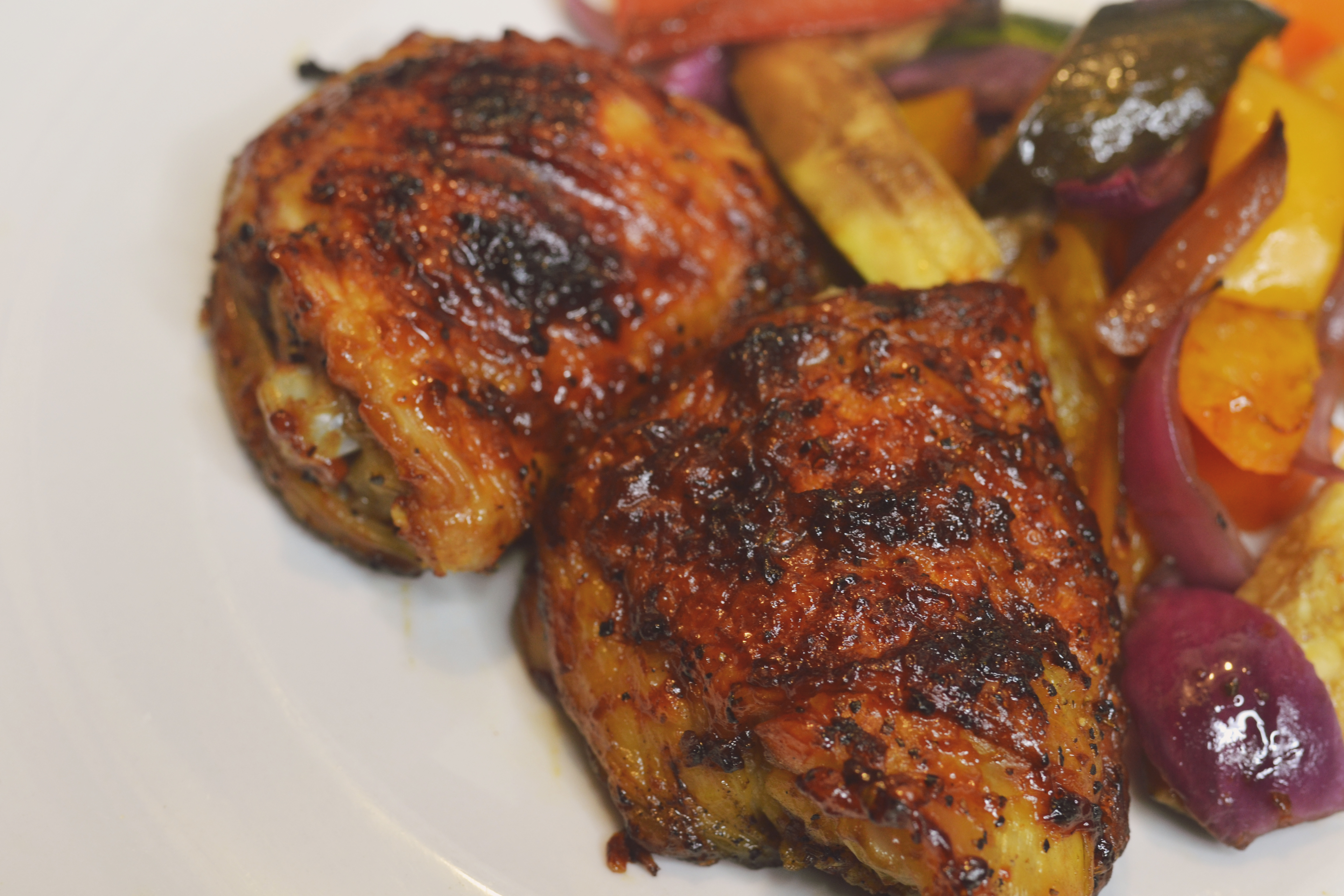 Do you have a favourite barbecue recipe? Let me know below!
~M
There's more where this came from!
Subscribe for more mini moments, foodie fixes, DIY crafts and a touch of fashion inspiration.