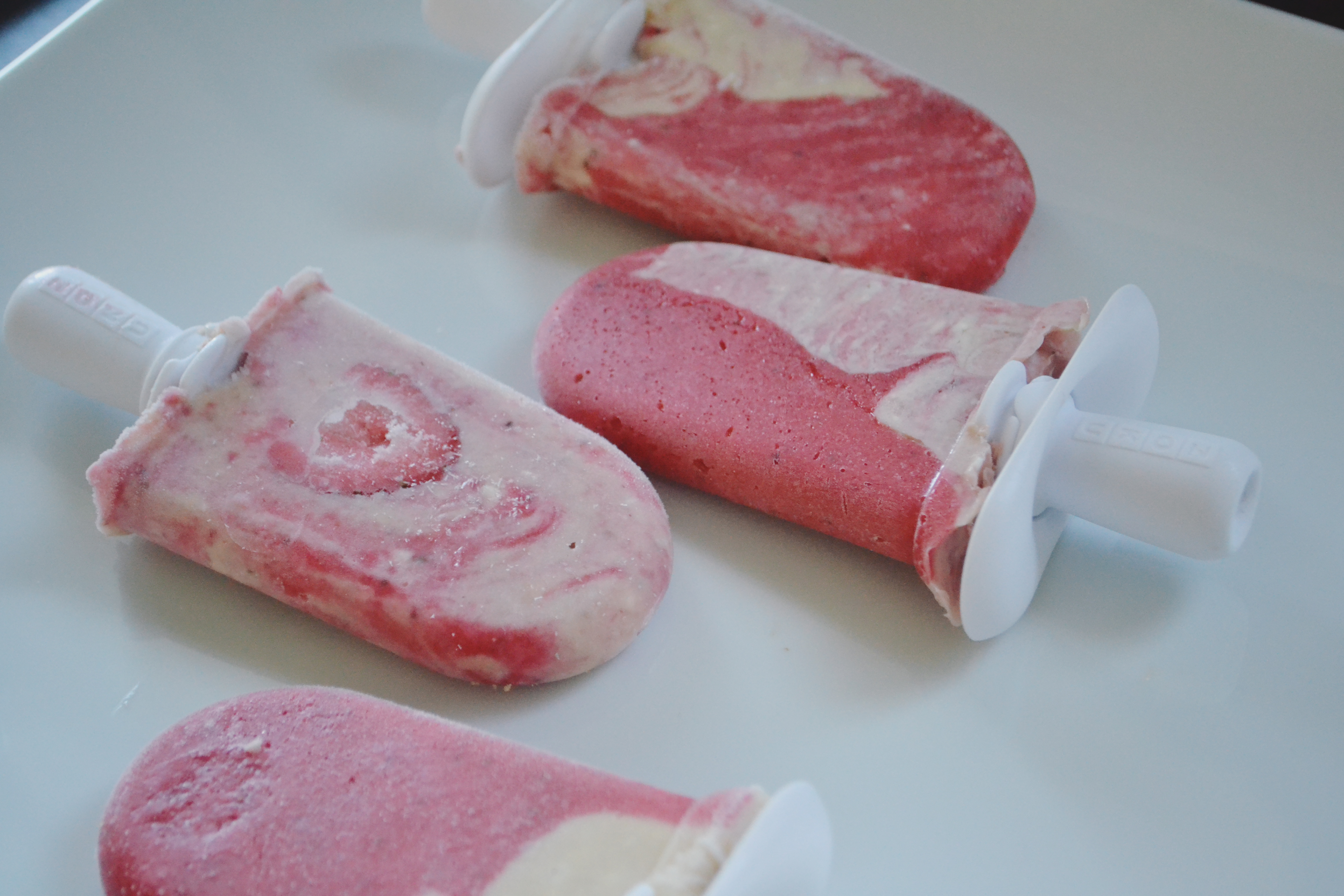 Who doesn't like popsicles? As a kid I absolutely loved popsicles and freezies in the summertime! Banana popsicles were my fave, followed by fudgesicles (yummmmmmmm!)
As I strive to be more healthy we snagged a popsicle maker and have been having fun making our own popsicles. There are so many delicious options and the girls love helping me make them too!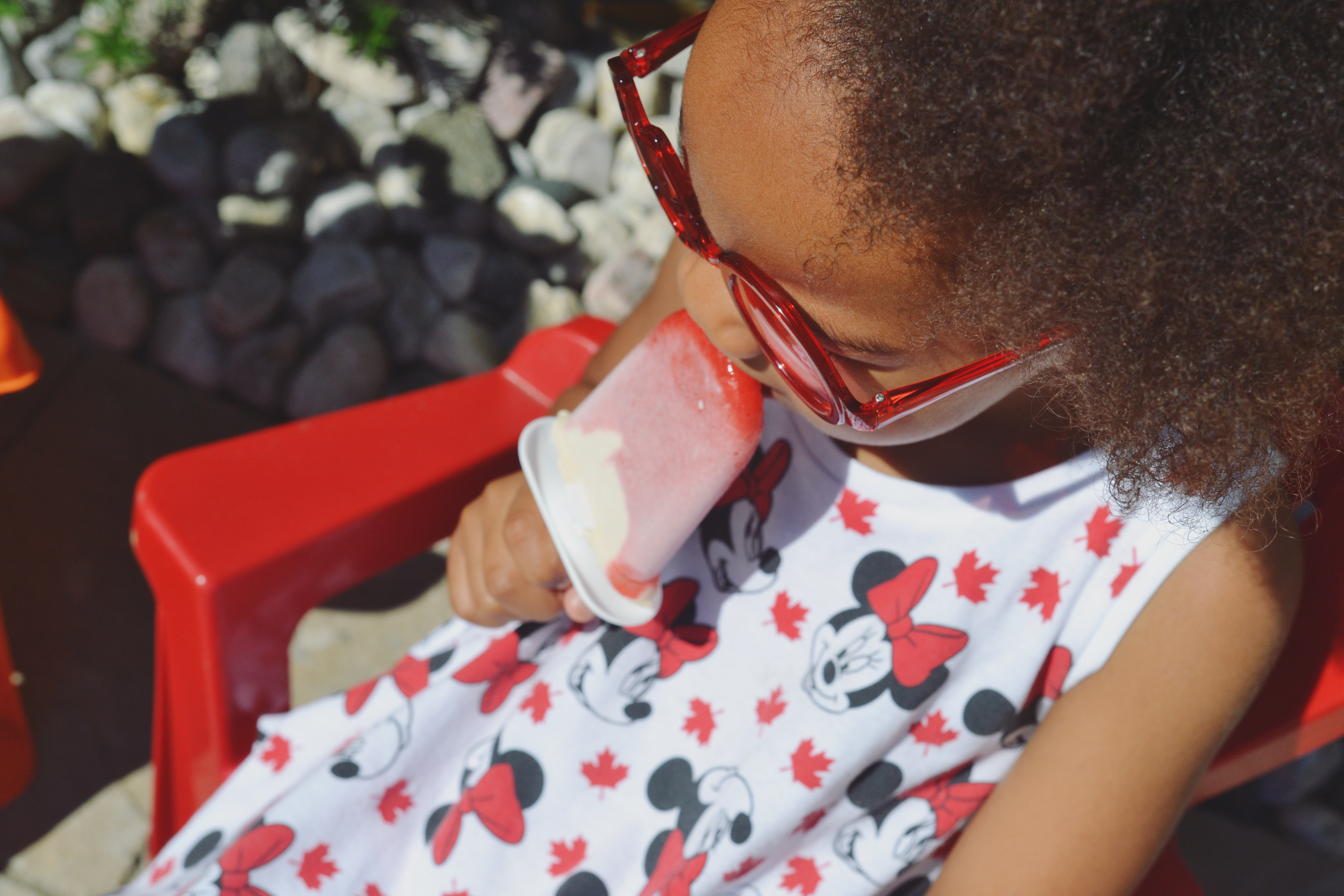 This recipe is for the cheesecake lovers out there. We've used our Beaba Babycook Pro and the Zoku Quick pop popsicle maker! Hope you enjoy!
Ingredients:
1 (5-ounce) can evaporated low-fat milk
1/4 cup sugar
3 ounces 1/3-less-fat cream cheese, softened
1/4 cup plain fat-free Greek yogurt
1 teaspoon vanilla extract
1/4 teaspoon mixed essence (optional)
3 tablespoons light-colored corn syrup
1 teaspoon lemon juice
10 ounce strawberries, hulled
1/4 cup graham cracker crumbs
Instructions:
1. Combine milk and sugar in a saucepan over medium heat; cook 3 minutes.
2. Place cream cheese in a medium bowl; gradually add milk mixture, whisking until smooth.
3. Stir in yogurt and vanilla. Cool completely.
4. Place corn syrup, juice, and berries in the blending bowl; process until smooth.
5. Layer strawberry mixture with cream cheese mixture among popsicle molds.
6. Freeze until solid.
7. Unmold ice pops; dip tips in graham cracker crumbs and enjoy!
There's more where this came from!
Subscribe for more mini moments, foodie fixes, DIY crafts and a touch of fashion inspiration.