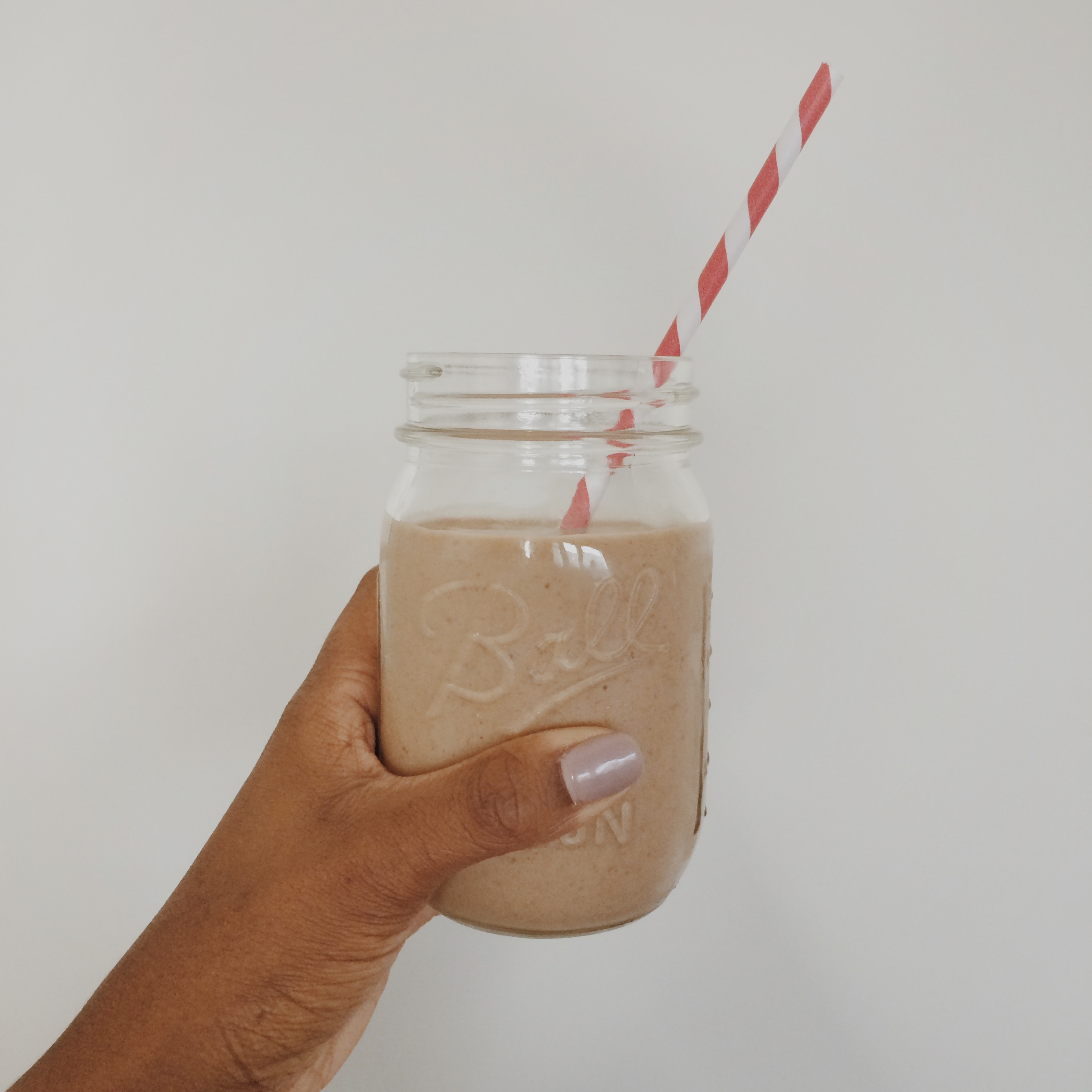 I really wanted to have a smoothie today but had no berries on hand (note to self…time for a grocery store run).  I did however have bananas, nutella and some peanut butter sooooo I decided to whip up this yummilicious smoothie!
Ingredients:
1 banana, sliced
1 tbsp peanut butter (I used natural peanut butter)
1 tbsp Nutella
1 scoop protein powder (I use unflavoured vegan protein)
1 cup unsweetened vanilla organic almond milk
1 tbsp flaxseeds
1/4 tsp cinnamon
ice cubes
Directions
Add all ingrediants into a high speed blender and blend until smooth (usually 30 secs).
Pour in a glass and enjoy!
~M
There's more where this came from!
Subscribe for more mini moments, foodie fixes, DIY crafts and a touch of fashion inspiration.