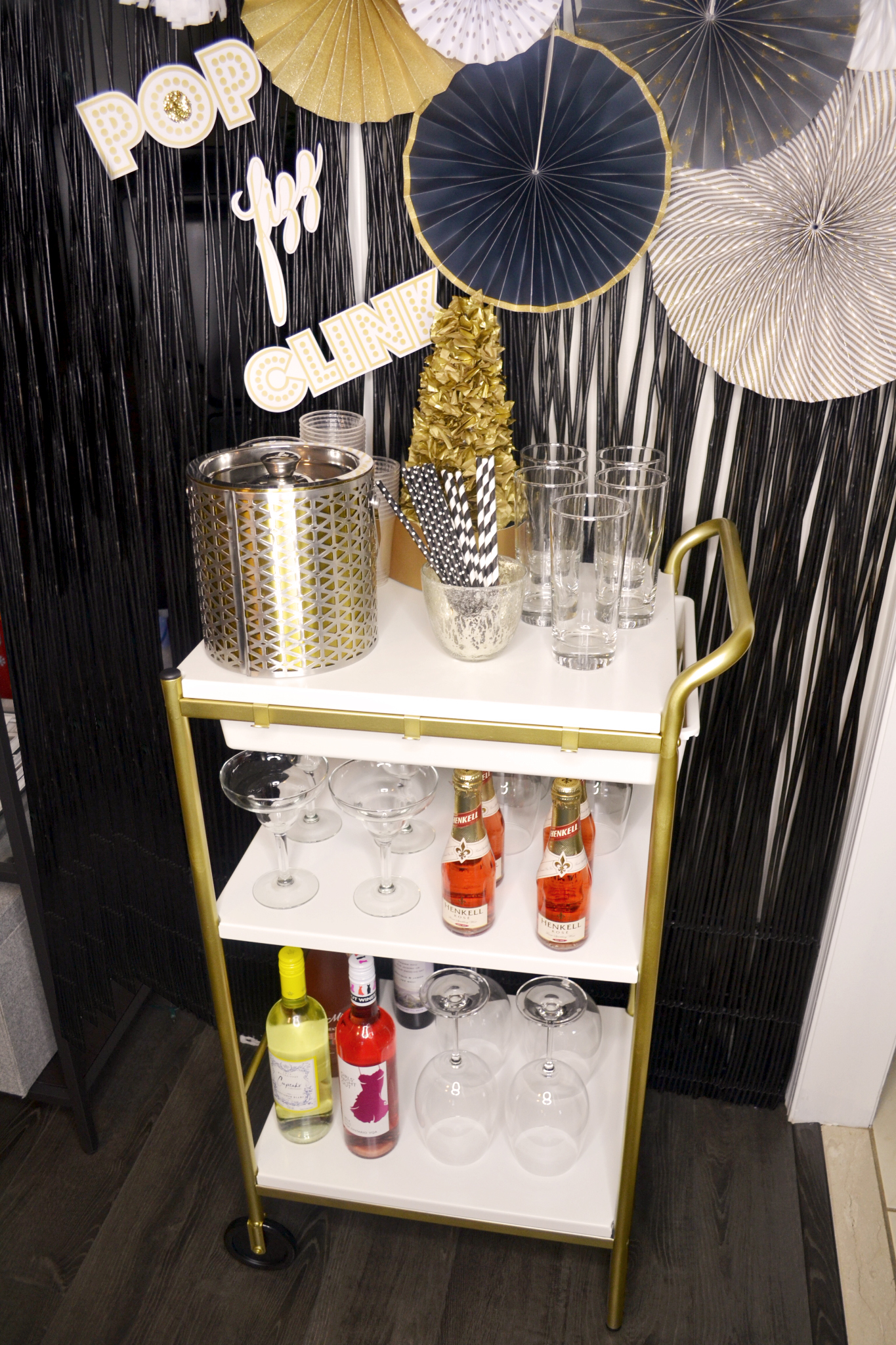 It's party time!!! This year we hosted holiday gatherings and we didn't have a bar cart in the new house. I couldn't find what I wanted so after searching online, I saw quite a few bloggers had used IKEA's Bygel Utility Cart.
I loved he way it looked so I went out and bought the cart along with a can of gold spray paint from Michaels!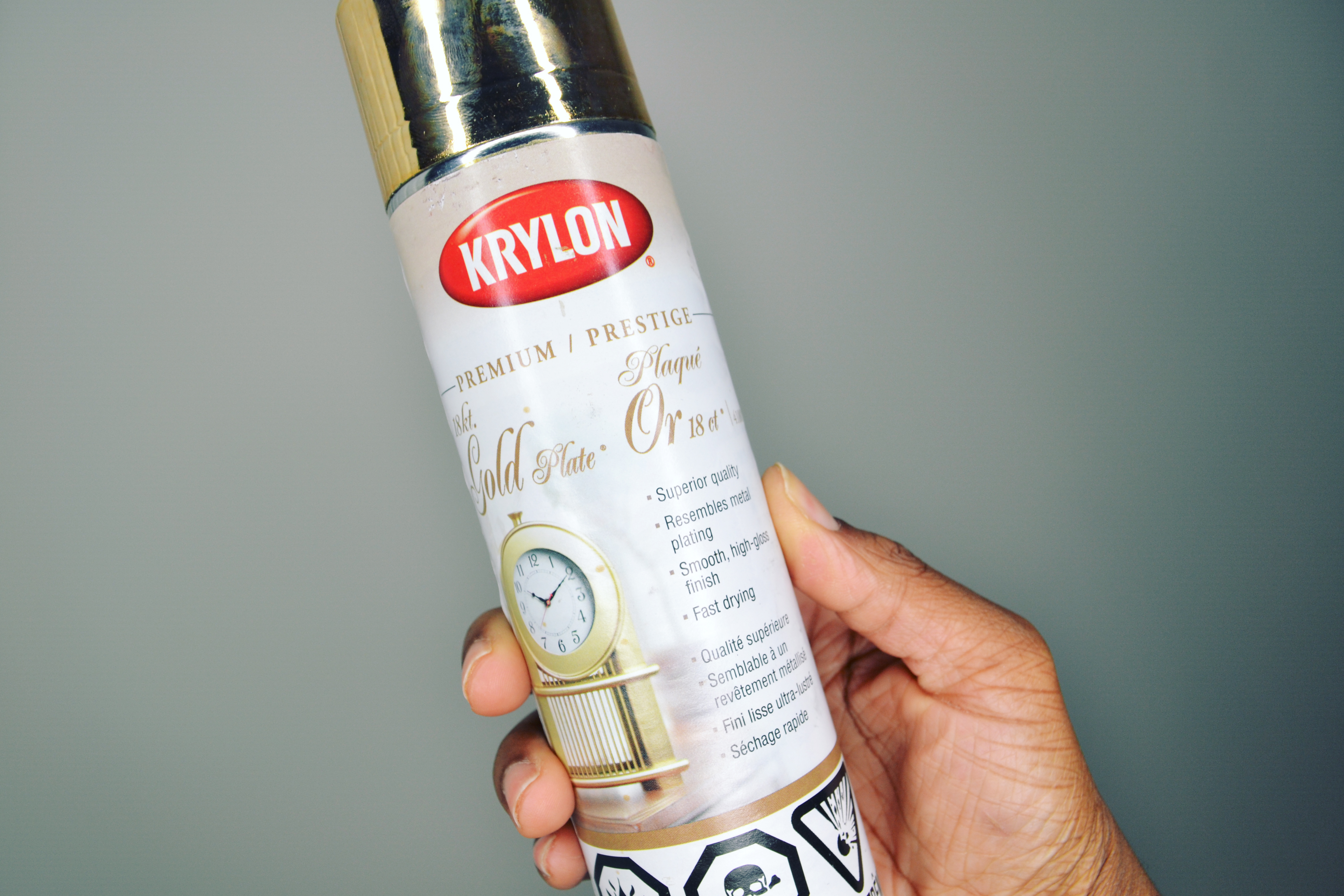 I partly assembled the cart and dove right in. With the warm temperatures we've been having, I put the cart out on our front lawn and went to town!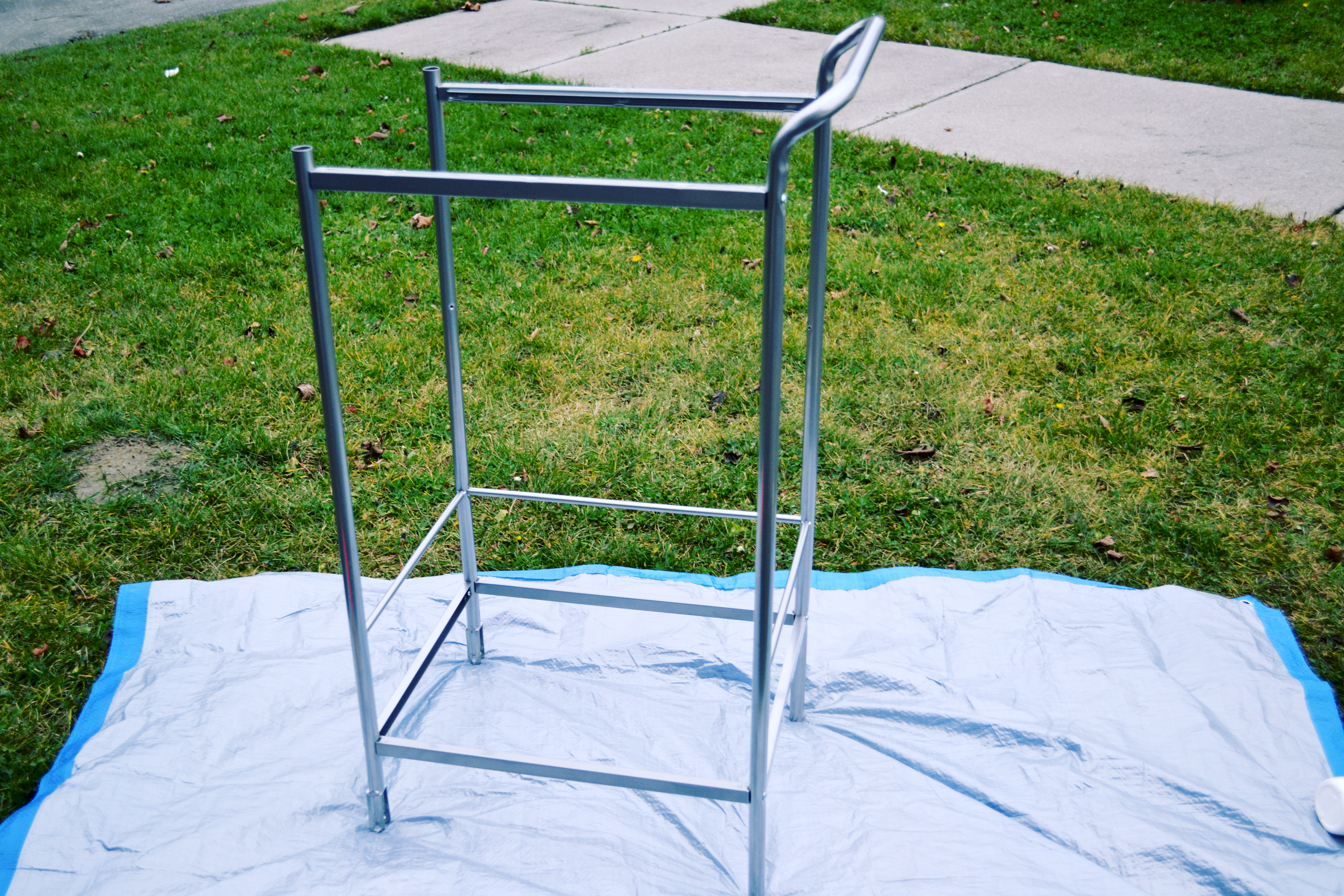 If you do decide to do this, make sure you paint in a well lighted and ventilated space and wear gloves and a mask.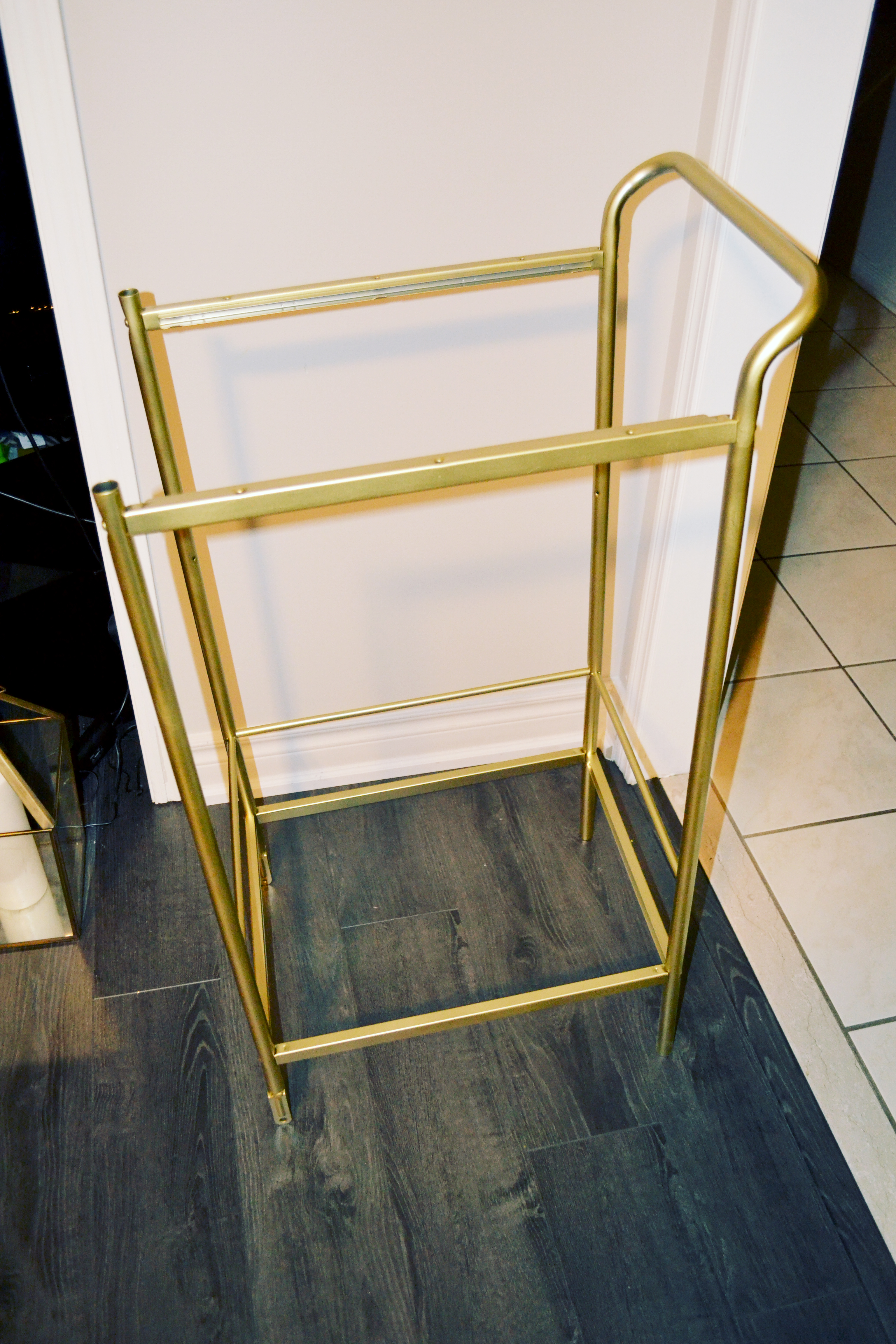 I painted the additional hardware separately and assembled the cart and I was done! A beautiful new bar cart for parties to come!
~M
There's more where this came from!
Subscribe for more mini moments, foodie fixes, DIY crafts and a touch of fashion inspiration.