With us being into 2016,  I, like many, have made a decision to eat healthier. The problem for me is I love food…good food and not so good food. I've been here before, many times in fact. I say I'm going to be healthy and I try to quit bad food cold turkey. For me, this results in a total crash and burn. I would eat something like half of a family size bag of ketchup chips and feel horrible after! So as I move along this time around, I'm opting to modify the not so good foods into good foods. I think this will make for an easier transition to healthy living for me!  So first up is my modified pizza. I love pizza…especially meat lovers. That processed meat though is definitely not good so for lunch I opted for a veggie flatbred which was deeeeelish!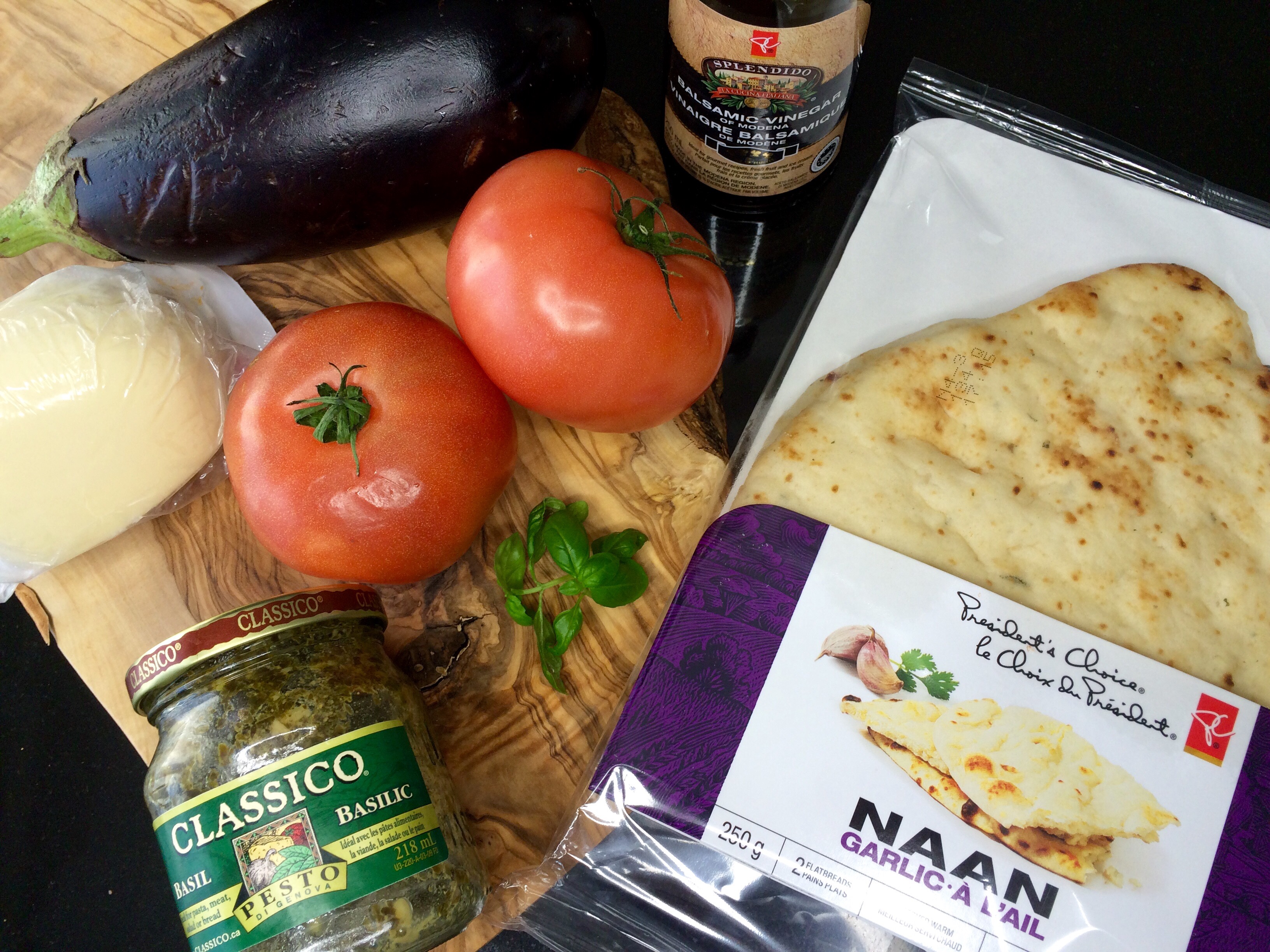 Ingredients:
naan bread
tomato, sliced
Eggplant thinly sliced
Fresh Mozzarella, sliced 1/3- 1/2 inch thick
Pesto sauce
Fresh Basil
Balsamic Vinegar
Directions
1) Preheat oven to 350° F. Place flatbreads on baking sheet lined with parchment paper.
2) Add a spoonful of pesto sauce to the naan and spread evenly over. I also added some pizza sauce that I had on hand.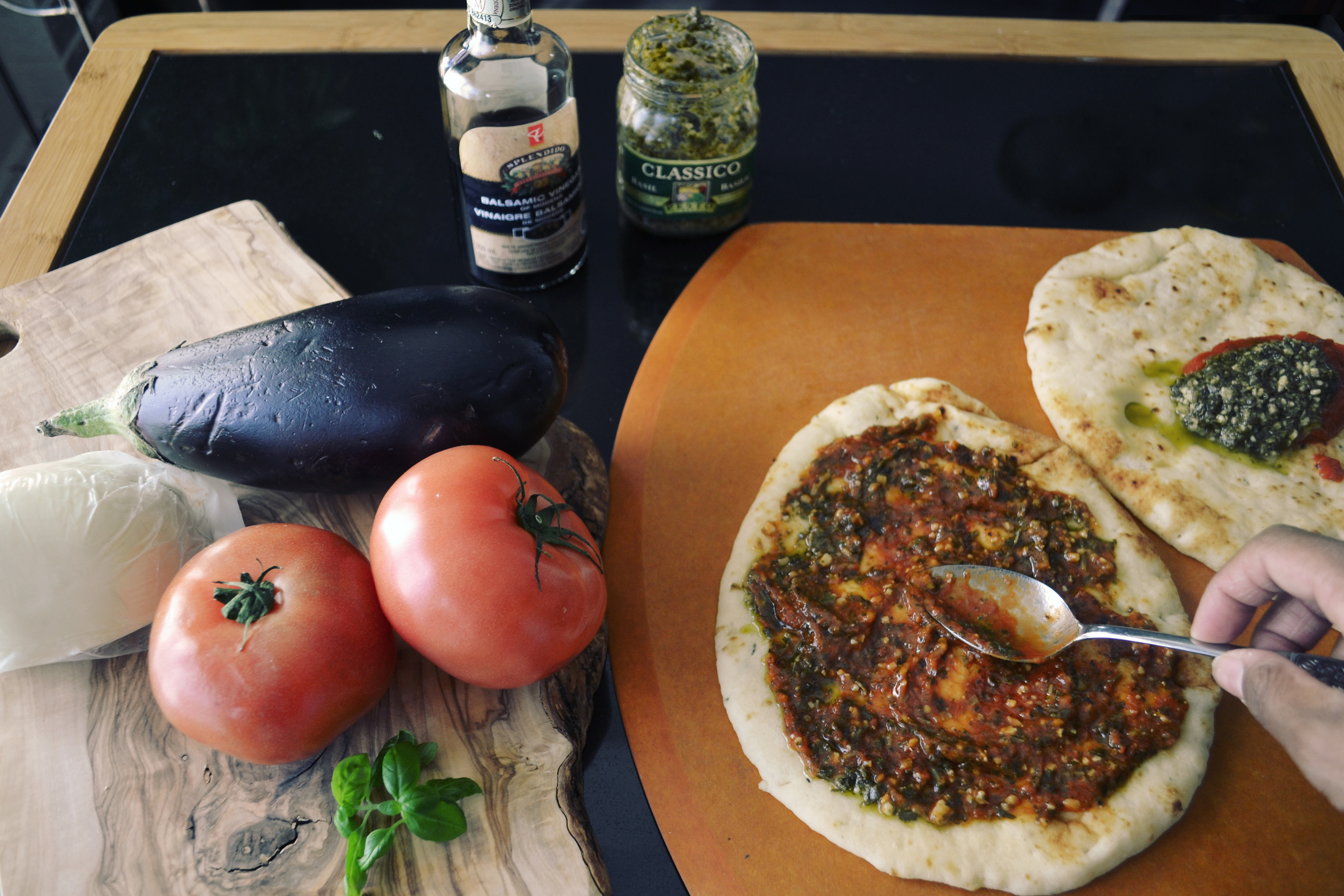 3) Top your flatbread with sliced of tomatoes, eggplant and mozzarella cheese.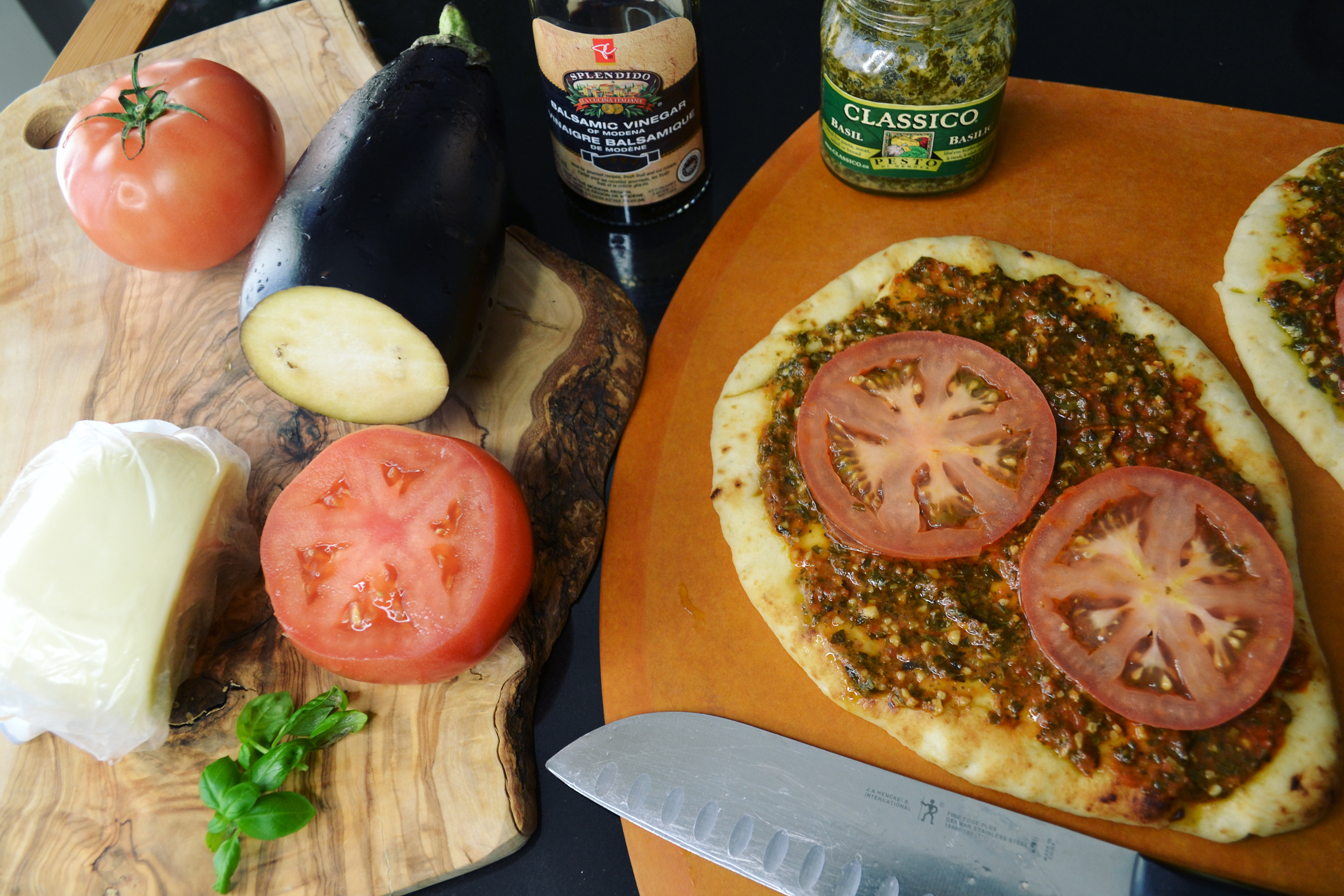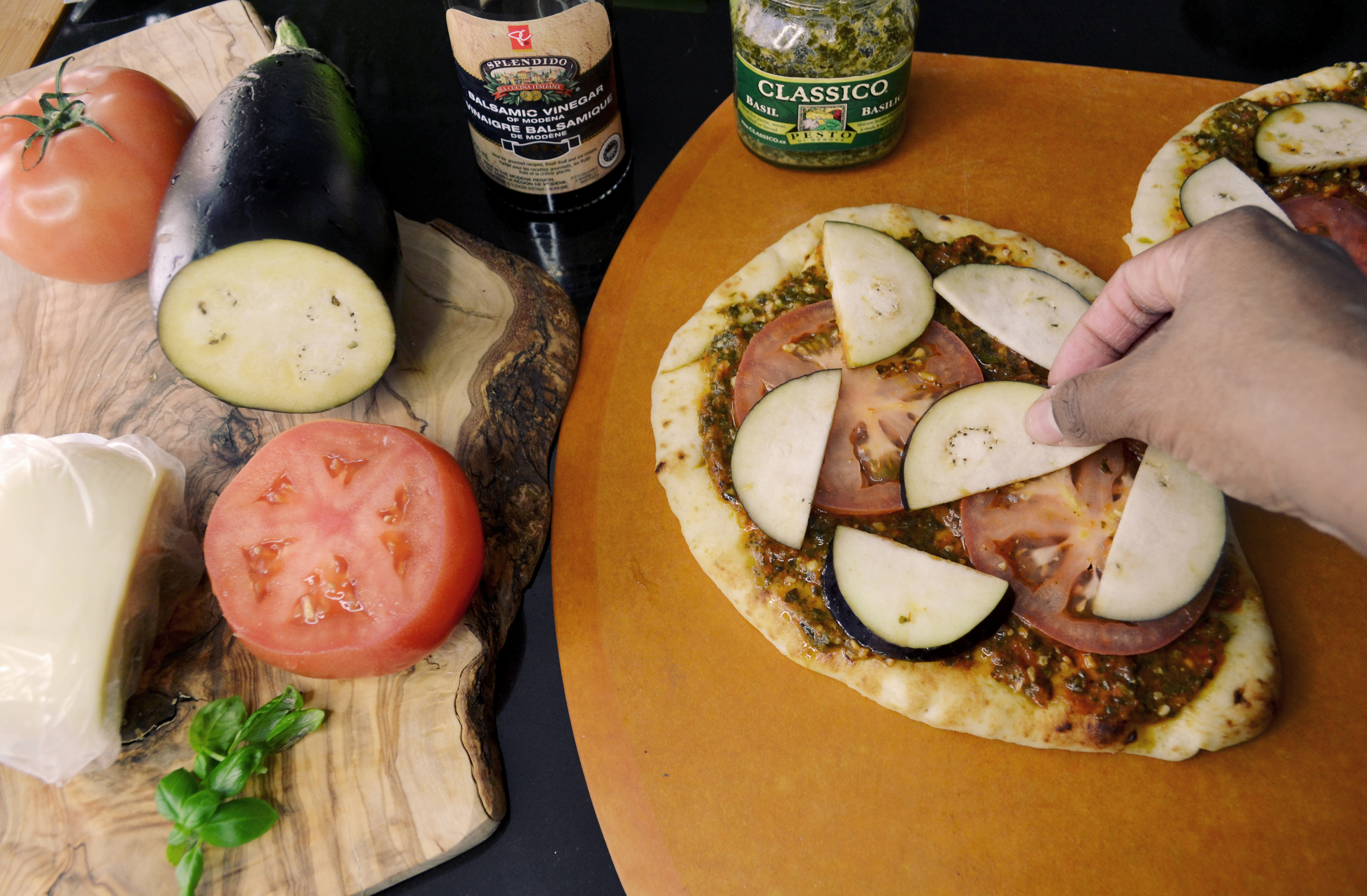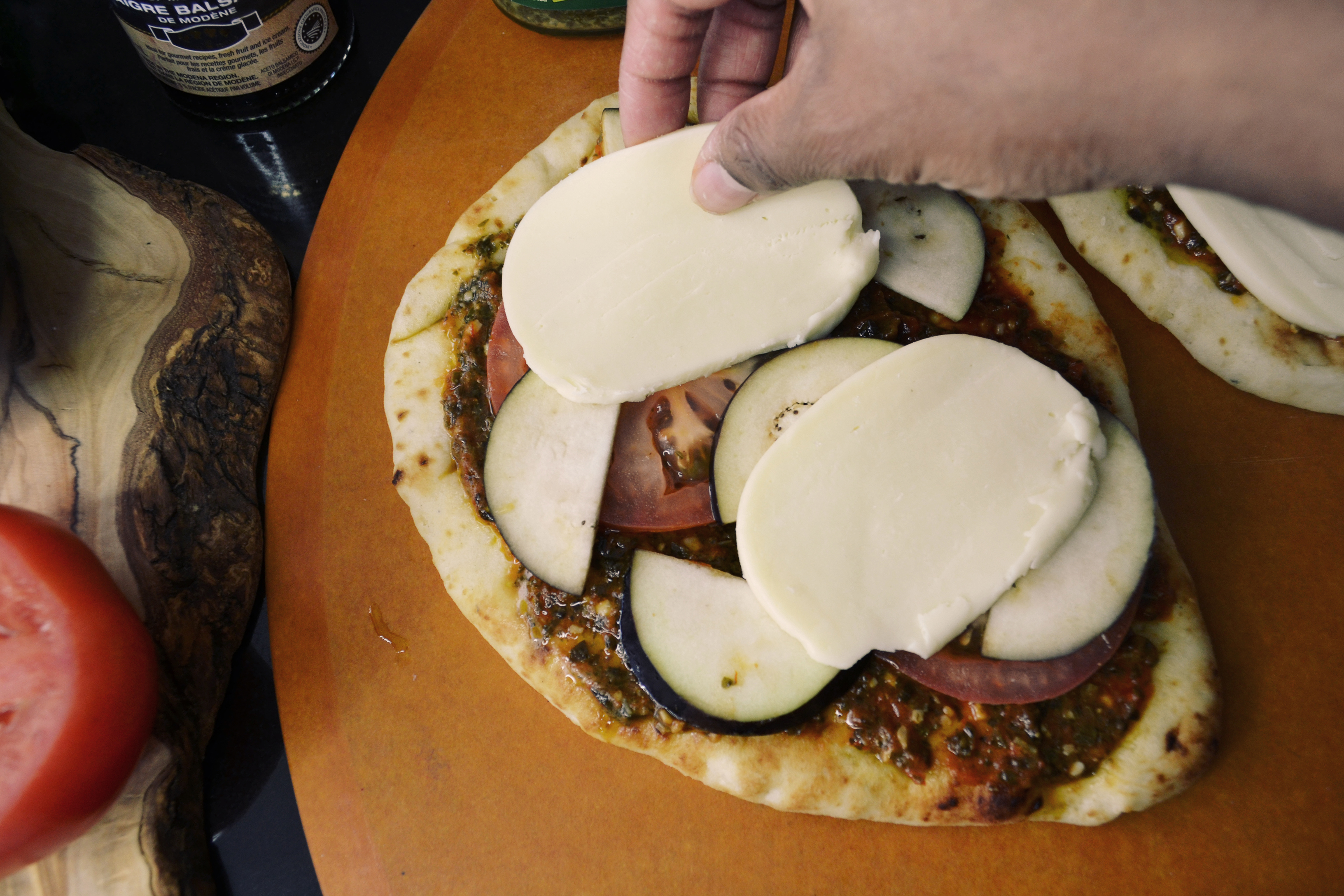 4) Bake your flatbread for 8 to 10 minutes (until the flatbread is crisp around the edges and the cheese is melted).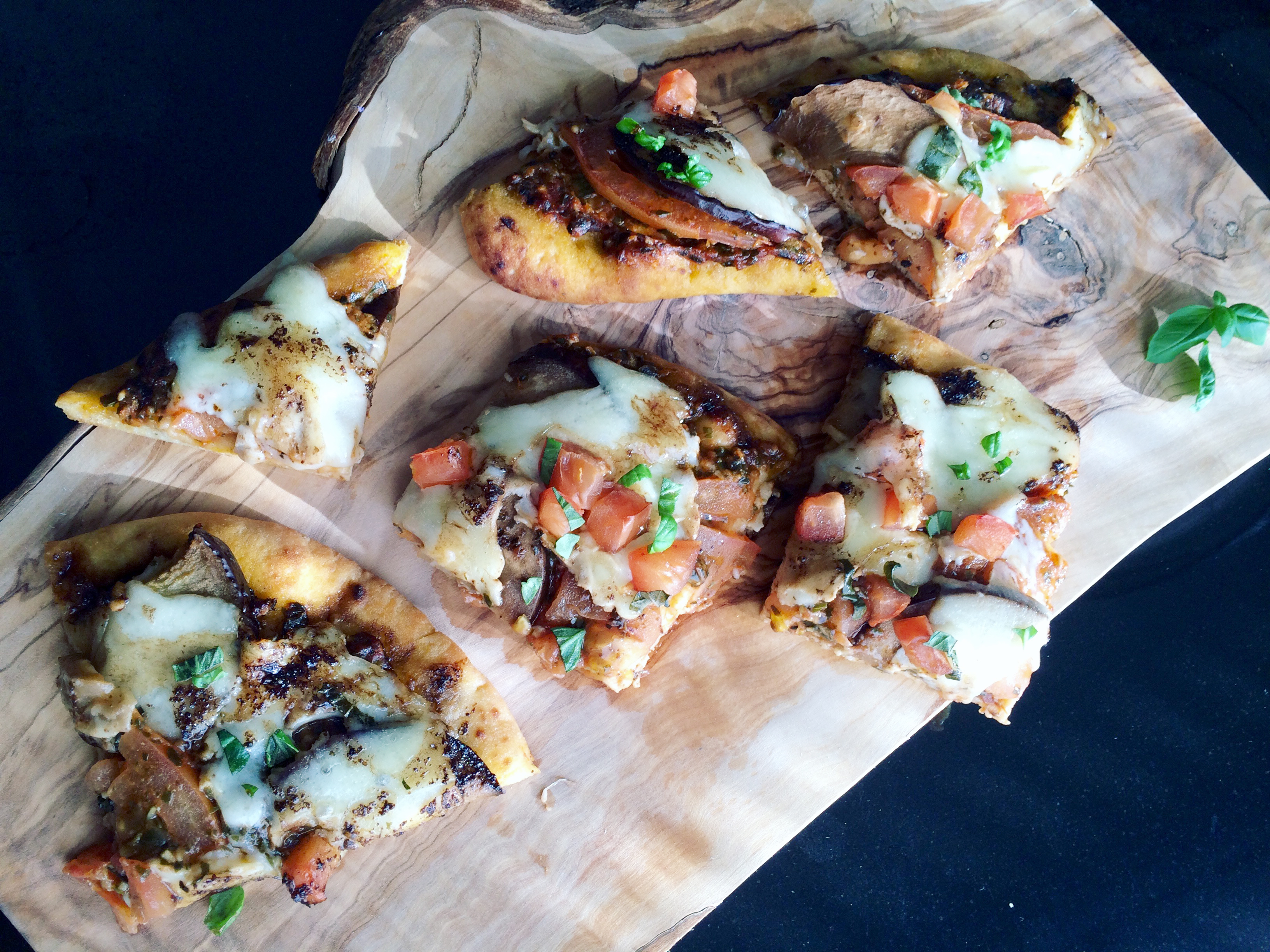 Enjoy!
~M
There's more where this came from!
Subscribe for more mini moments, foodie fixes, DIY crafts and a touch of fashion inspiration.