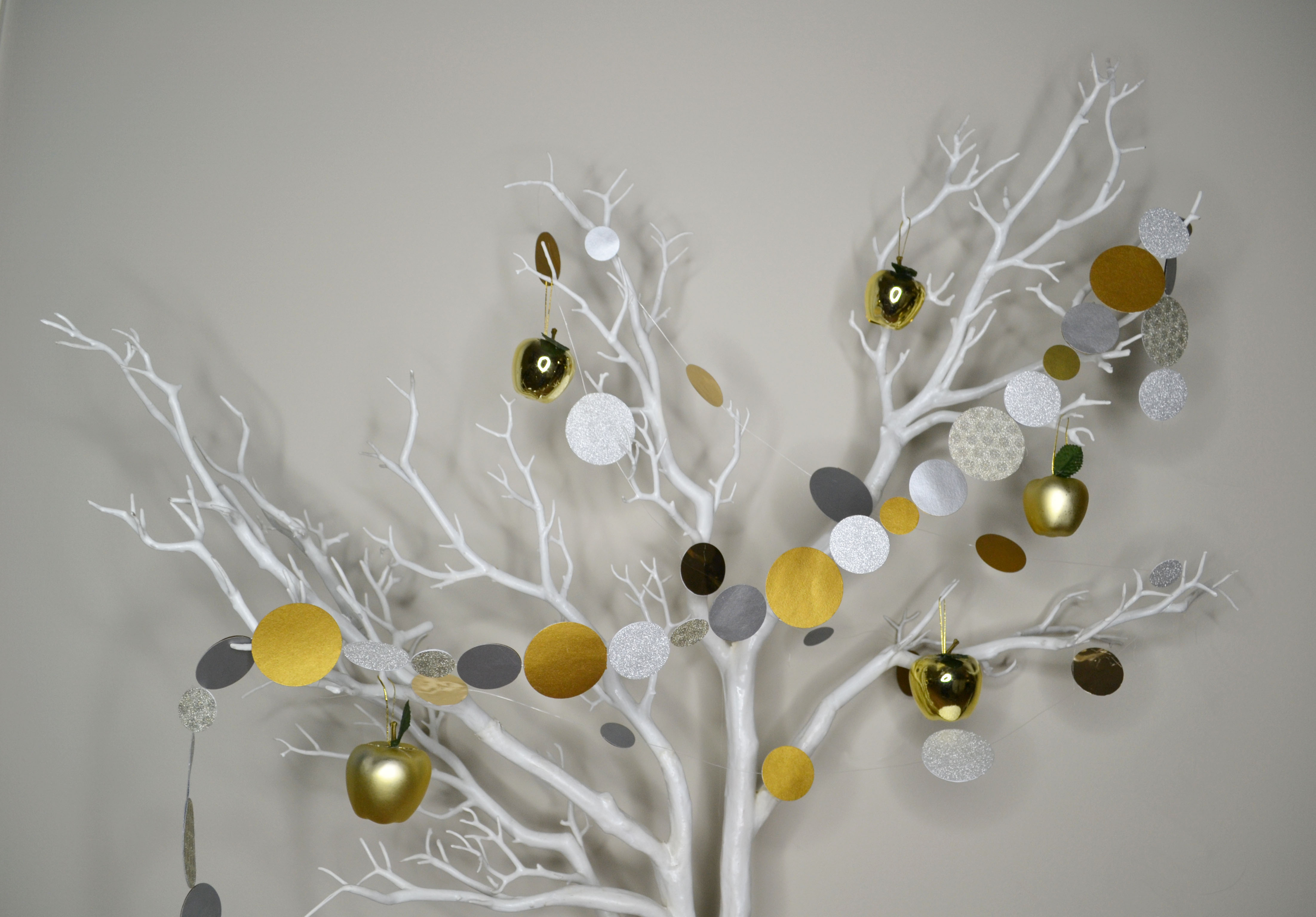 This year's colour theme for my holiday decor is gold and silver. I've incorporated things from flowers, branches, and fruit, to textures such as glitter and tissue. I love all things dots (see my post on Vahna's room), so I've decided to add some dots to my holiday decor with this confetti garland!
Here's what you'll need for the garland: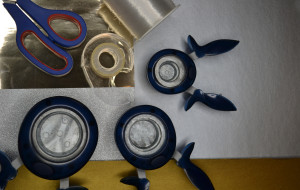 Card Stock
Tape or Glue Gun
Scissors
Circle Punches (I used Fiskars small 1″, medium 1.5″, and large 2″)
Fishing line
Let's begin!
I started off with making the dots with my circle punches: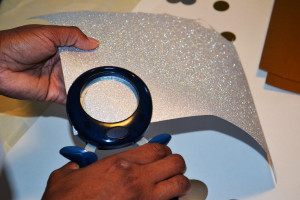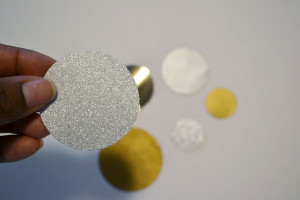 In terms of length,  I measured the areas that I wanted to hang the garland and cut accordingly however feel free to cut the line as long as you wish.
I decided to make two garland styles. The first style garland I created was to wrap around our columns: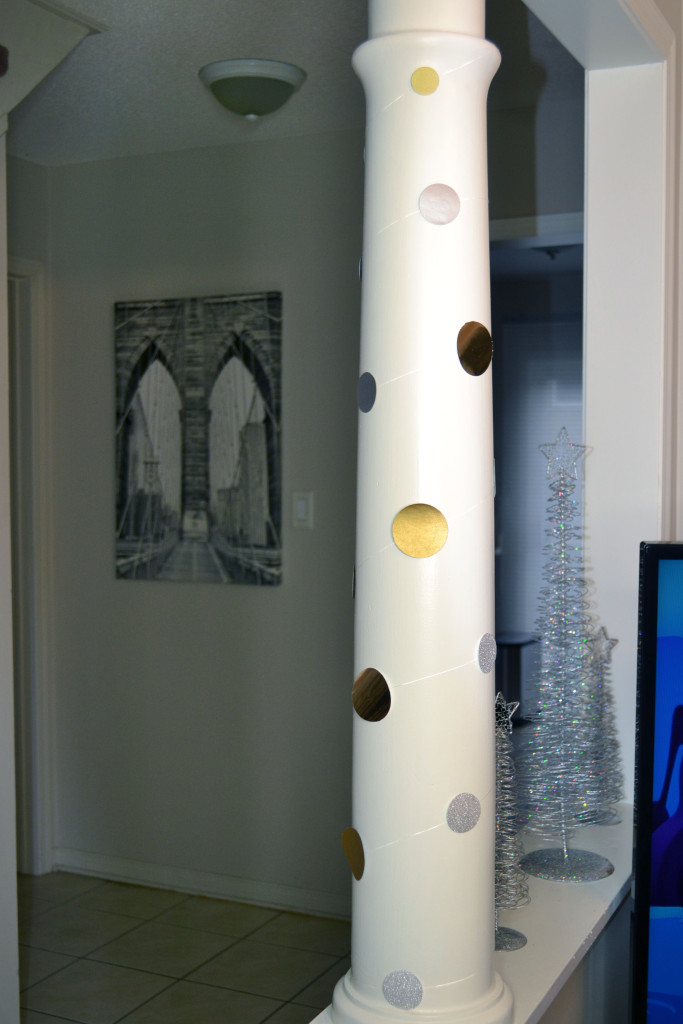 For this garland I stuck with a dot pattern of small, medium, large, medium, small.  I simply taped the dot down on the fishing line on one side spacing the dots by 5 inches: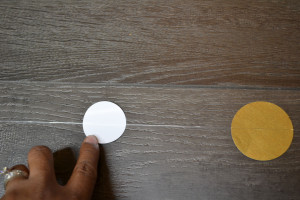 The second style garland had no gaps between dots: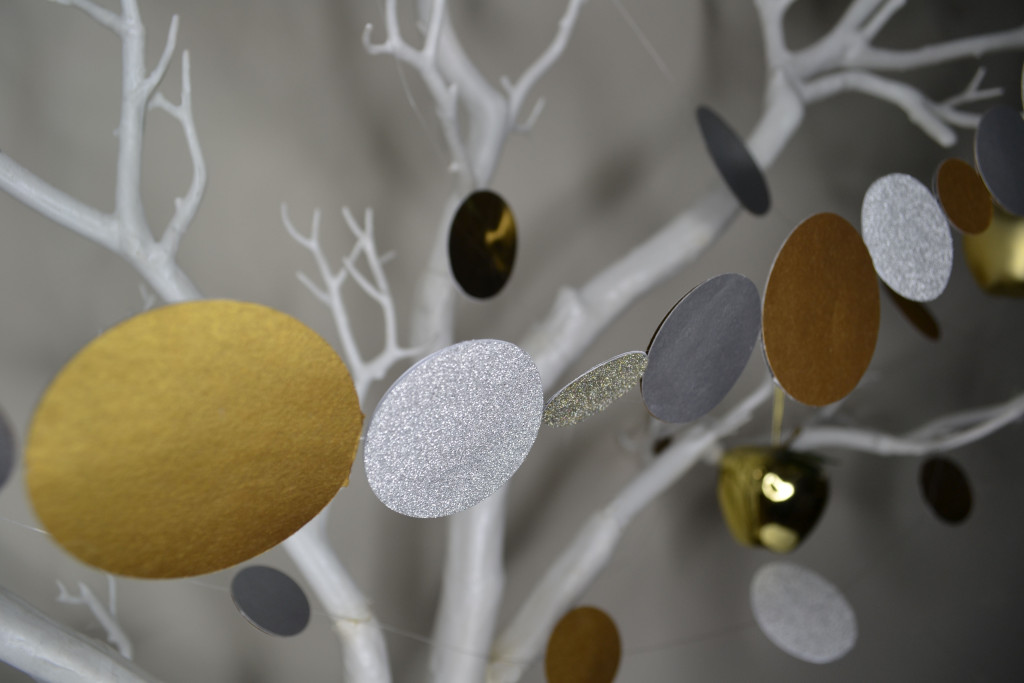 For this style, I stuck with the same pattern however I glued two dots back to back on the fishing line using a glue gun. I found this better for hanging on my tree with the garland being double sided.
So there you have it! A super easy and inexpensive way to make your space look festive AND with the ability to use different colours, this can be used for any occaision!
~M
There's more where this came from!
Subscribe for more mini moments, foodie fixes, DIY crafts and a touch of fashion inspiration.