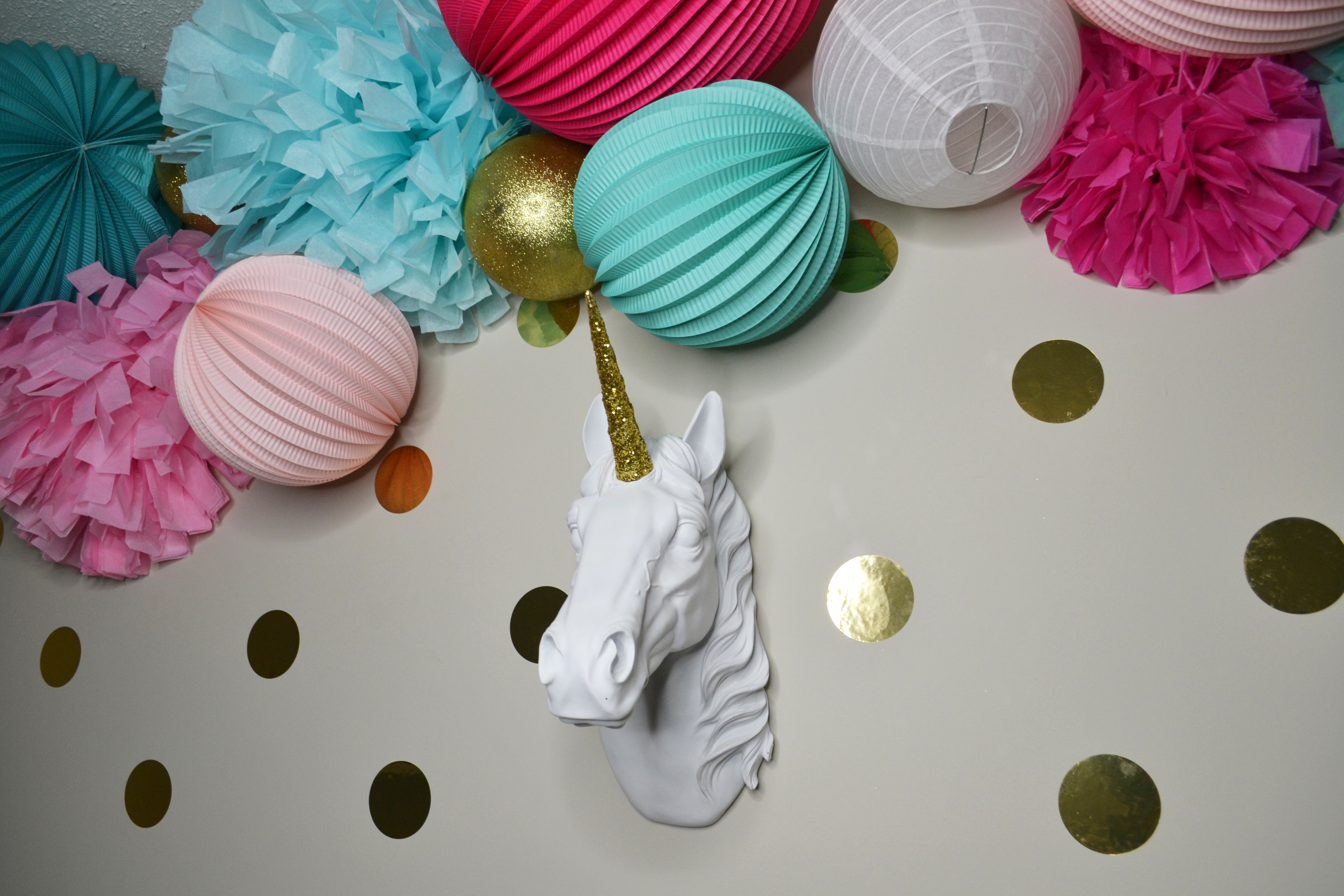 Since we've moved into our house I was having a hard time committing to a vision for Vahna's room. However I can finally say after hours of brainstorming, shopping and working her room is coming together and I'm super excited! Over the next few weeks I'll be doing a room tour of her room and how I pulled things together. Today I'm featuring one of the walls in the room. To some a wall is just a wall, but to me a wall is a blank canvas for endless possibilities!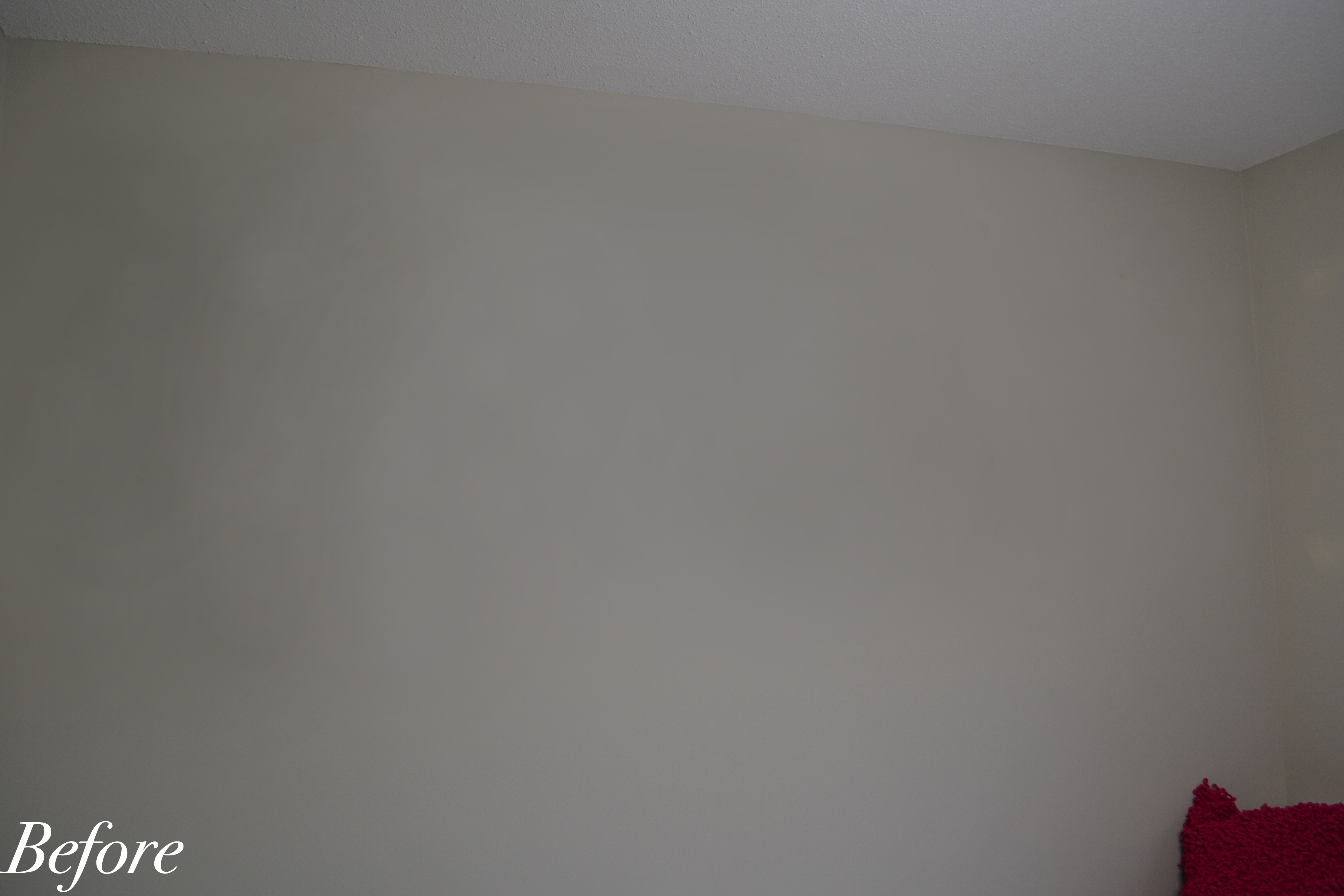 I started off with the gold decal dots on the wall. I debated on randomly spacing the dots on the wall but my OCD side got the best of me so I opted to space the dots out on her wall as evenly as possible. When I took the dots out of the package, I realized they came in strips so to make sure I had the ability to move the dots around before formally sticking them down, I cut them out (still stuck to the backing) and put a small piece of scotch tape behind them and stuck them on the wall: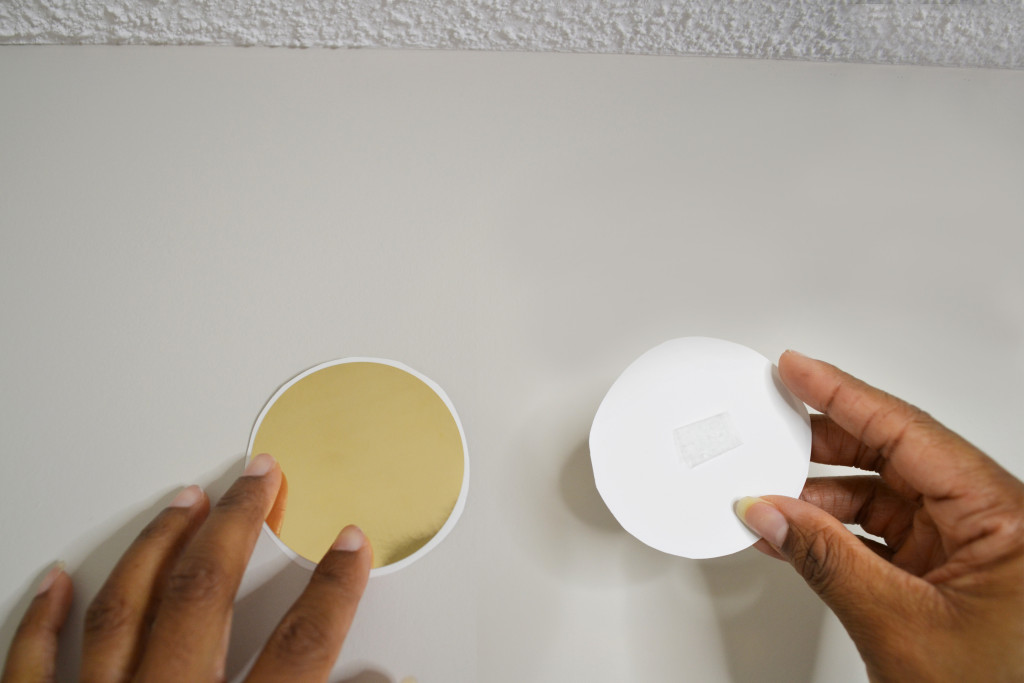 As I placed more dots on the wall I decided to space them out roughly by a foot. I also used a level to make sure the dots were  in a straight line: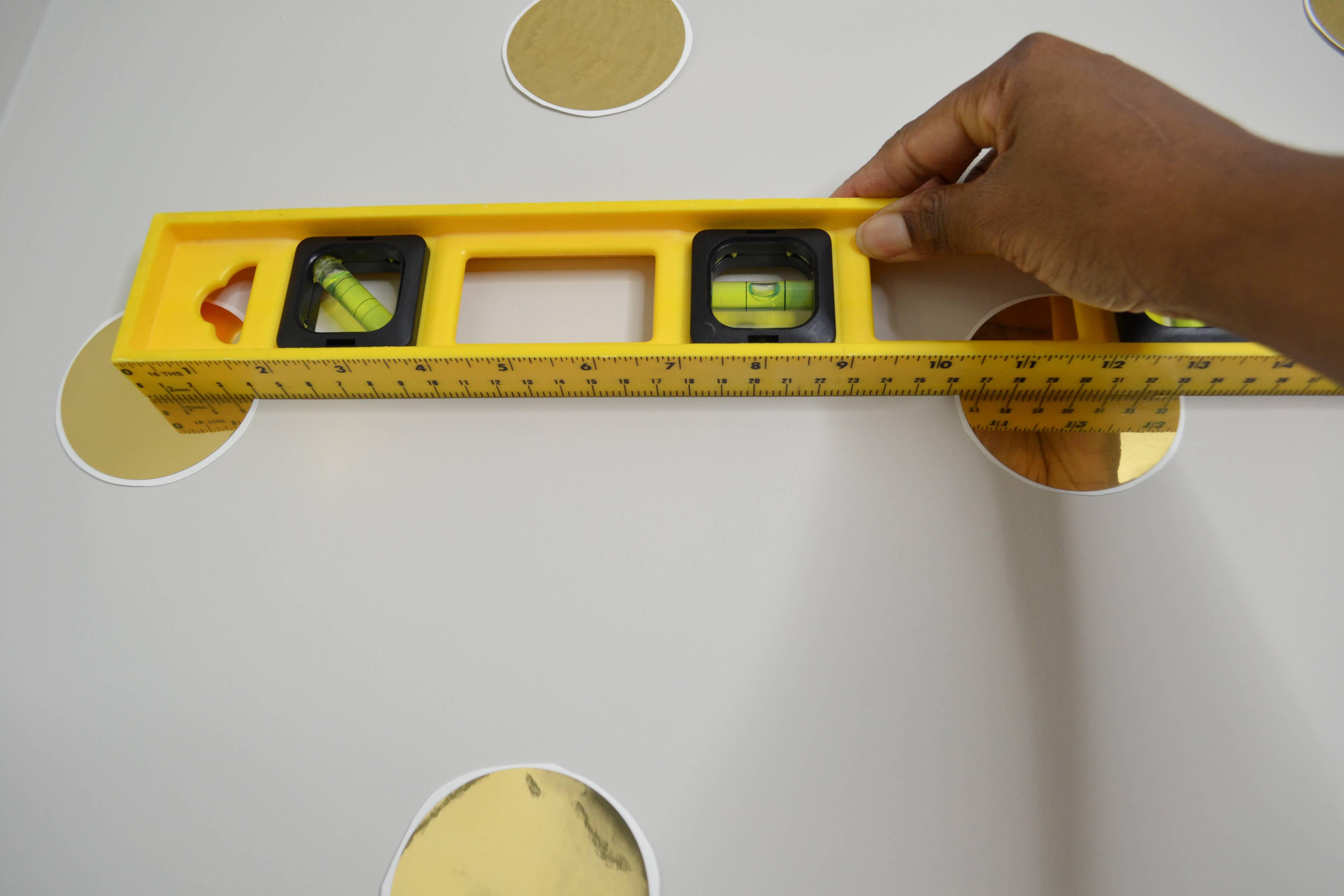 As I continued, I would step back to make sure the dots were evenly spaced out all around. Here's how they ended up: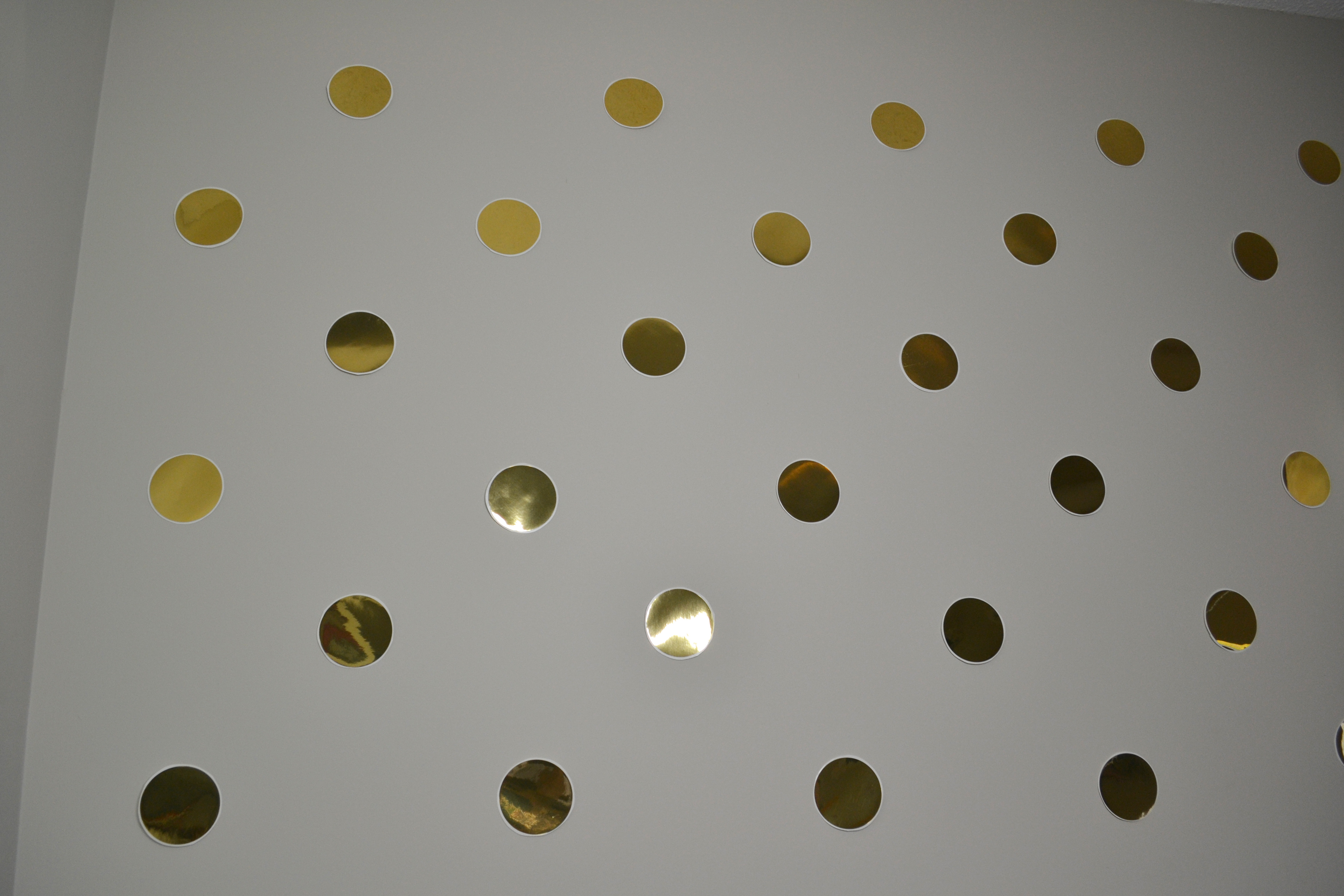 After everything looked ok, I peeled off the backing and stuck the dots on the wall. Next up was adding the unicorn! This unicorn from White Faux Taxidermy  is everything!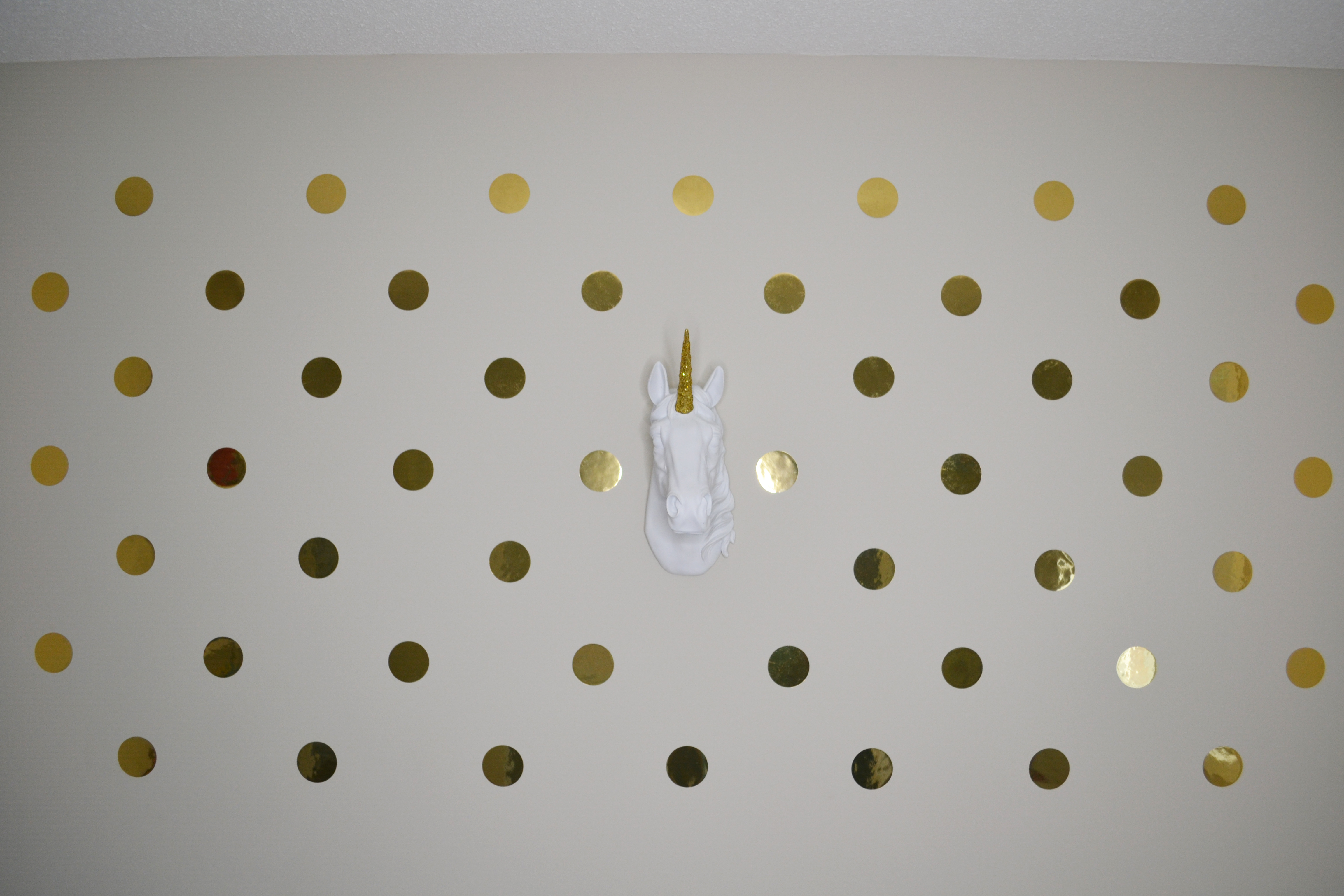 I was originally going to leave the wall like this but it was too plain for me so I decided to make a paper flower/lantern arrangement using tissue paper poms that I made in combo with Martha Stewart accordion lanterns and gold glitter balls. I hung everything up using string and Command hooks: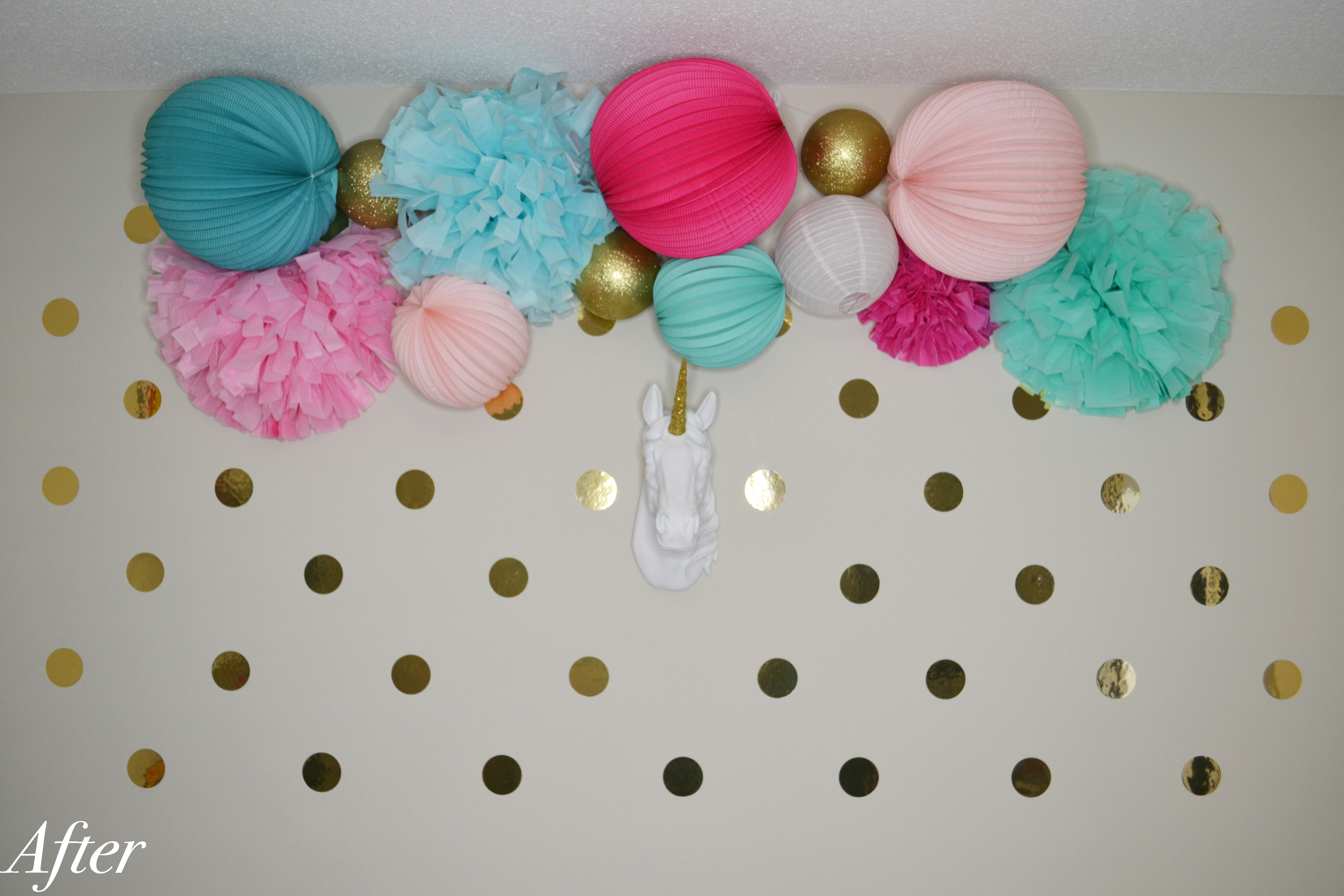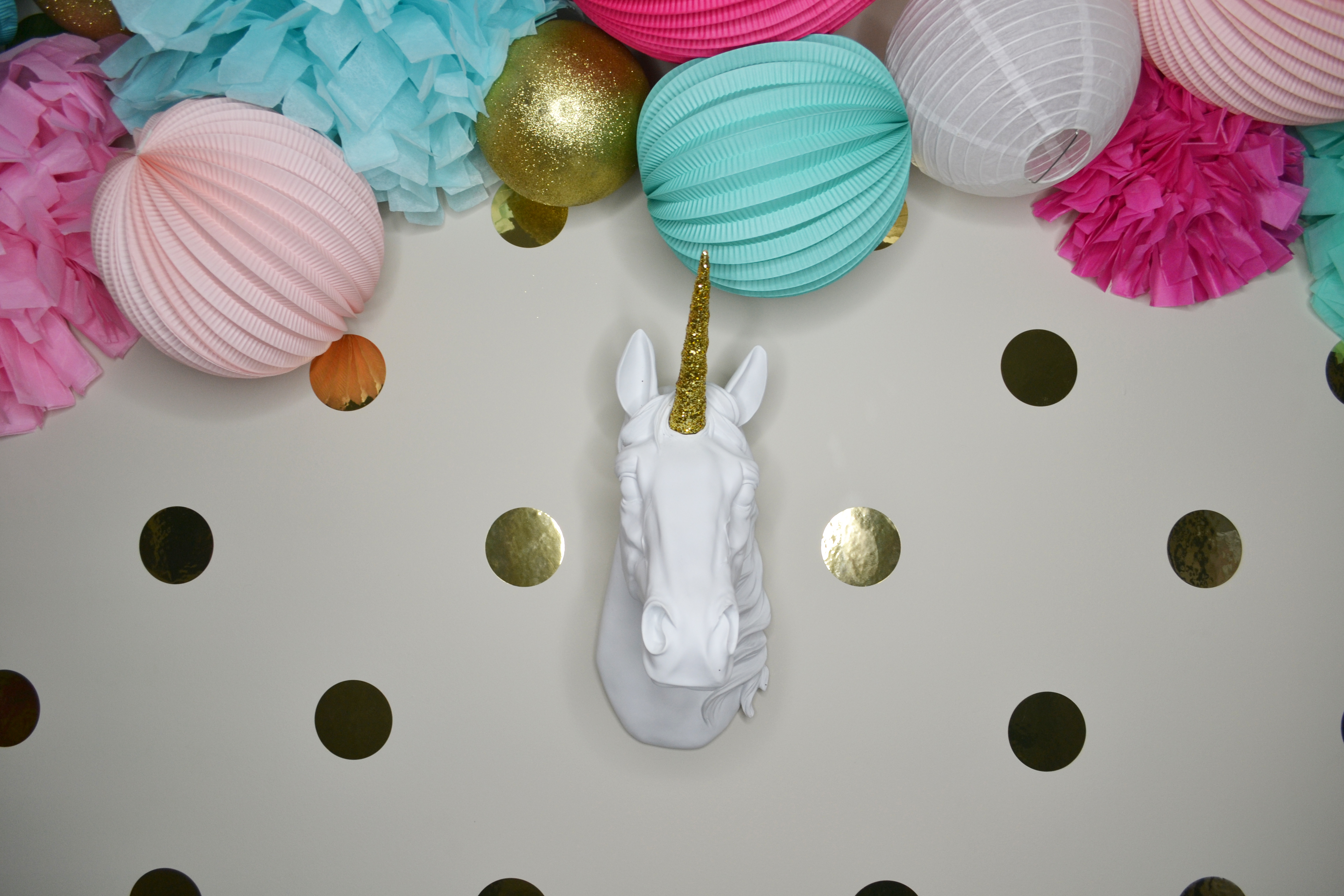 So there you have it! I'm debating on adding more poms to the ceiling but we shall see! So far I'm excited with the progress. Stay tuned for the other updates to Vahna's room!
Materials Used:
Tape
Level
Scissors
Tissue Paper
Gold Glitter Balls
String
~M
There's more where this came from!
Subscribe for more mini moments, foodie fixes, DIY crafts and a touch of fashion inspiration.