So the kiddies are officially back to school and for some that means making lunches!
It can get a bit tedious trying to make lunch for little ones, especially if you have a picky eater like I do. Vahna will be open to eating something but when it comes down to actually eating it…not happening. Scarlett is more adventurous and is open to trying different types of food but at the same time she doesn't eat much in one sitting…she east small portions throughout the day.
With nuts being a big no-no at school, one of the girls fave sandwiches (PB & J) is out of the question however, another peanut-free option the girls love is cream cheese and apricot jelly on a croissant.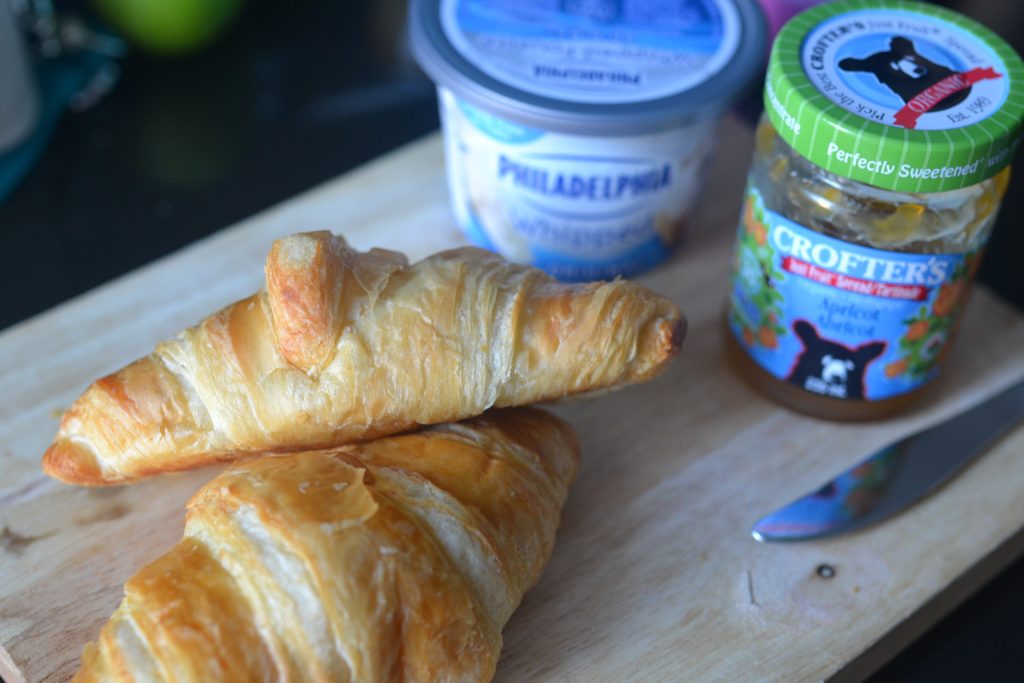 Simply spread some cream cheese on a croissant on one side…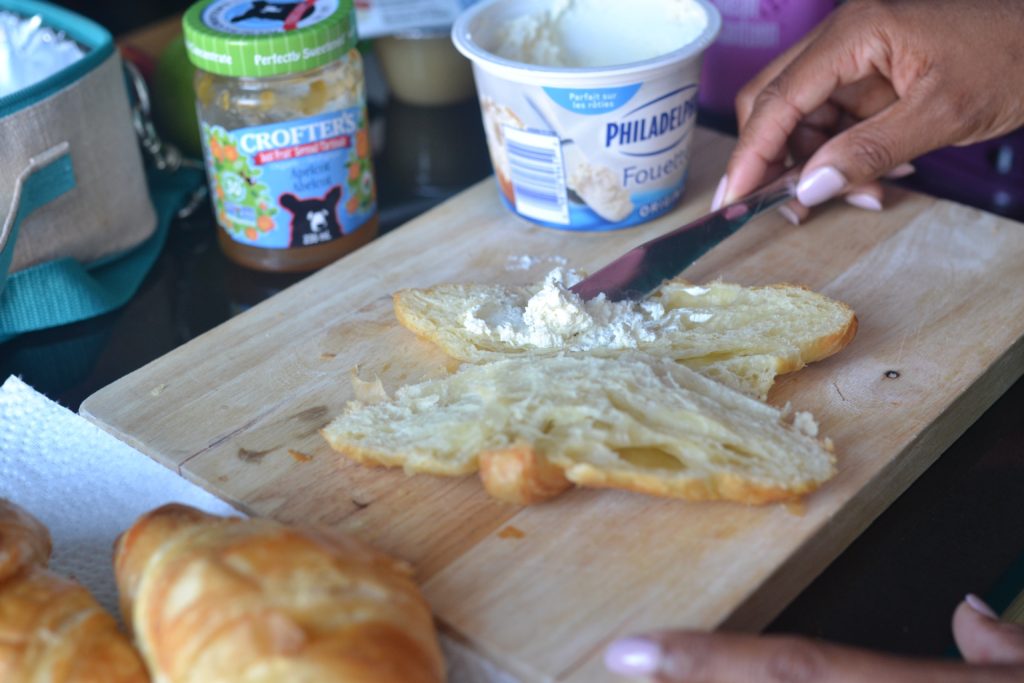 and spread jelly on the other…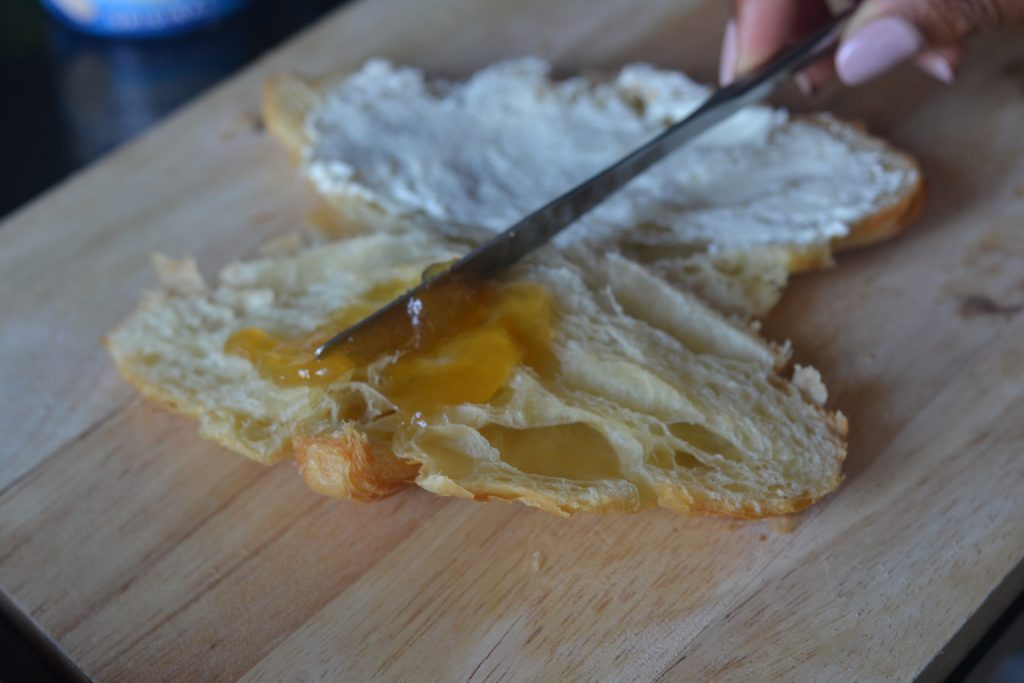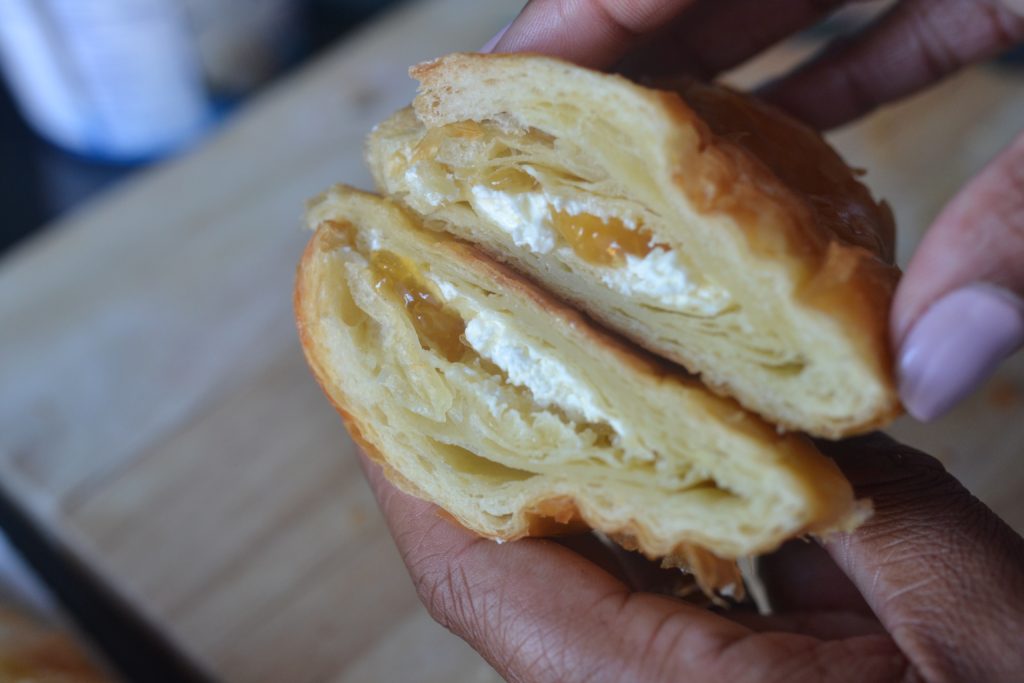 Serve with your little ones fave snacks and you'll have their lunch box coming back empty!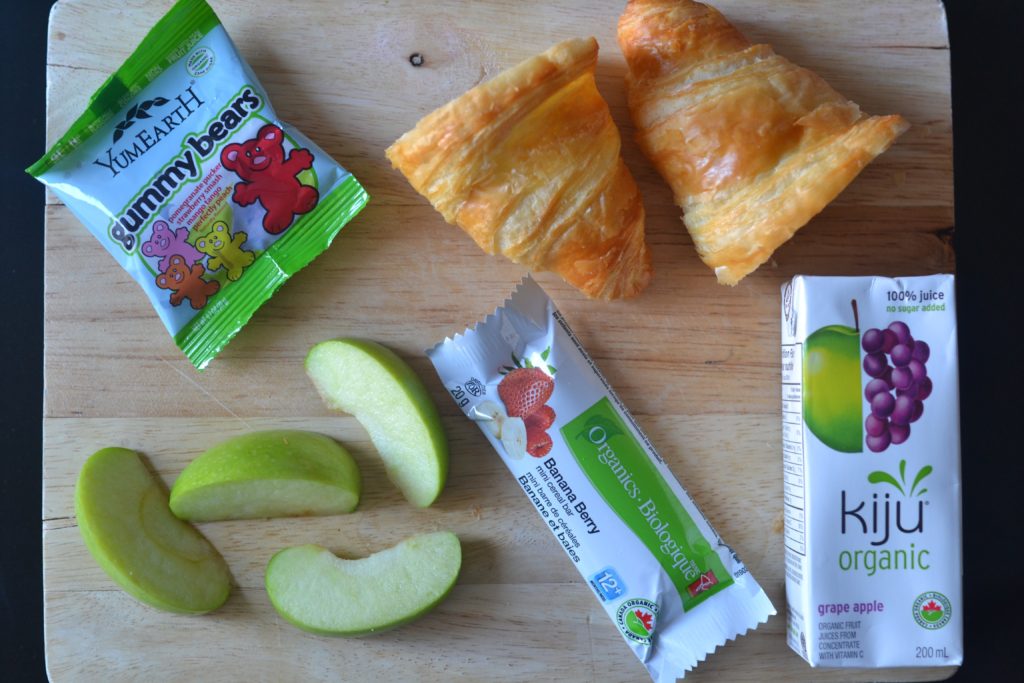 Some of the girls fave snacks are:
Veggies and ranch dip
Fresh berries, mandarin oranges, cubed canteloupe and apple slices
Annie's Cheddar Bunny crackers or Gummi Bunnies
Cheese string/cubes
Yogurt
Applesauce
Cereal Bars
Here are some more sandwich ideas for back to school:
Strawberry & Goat Cheese
The girls love cheese and this is another fave of theirs. Just spread each half an english with softened goat cheese and follow with a thin layer of strawberry jam. to add some extra berry goodness, top with a layer of strawberry slices. Place the top half of the muffin over the bottom half, and press gently.
Turkey Pinwheels 
Spread some Vegenaise on a whole-wheat tortilla, then layer a slice of turkey and some spinach leaves. Roll up and cut.
Guac & Eggs
Mash hard-boiled eggs together with guacamole and spread into a pita. (This is a fave of mine too!)
There's more where this came from!
Subscribe for more mini moments, foodie fixes, DIY crafts and a touch of fashion inspiration.