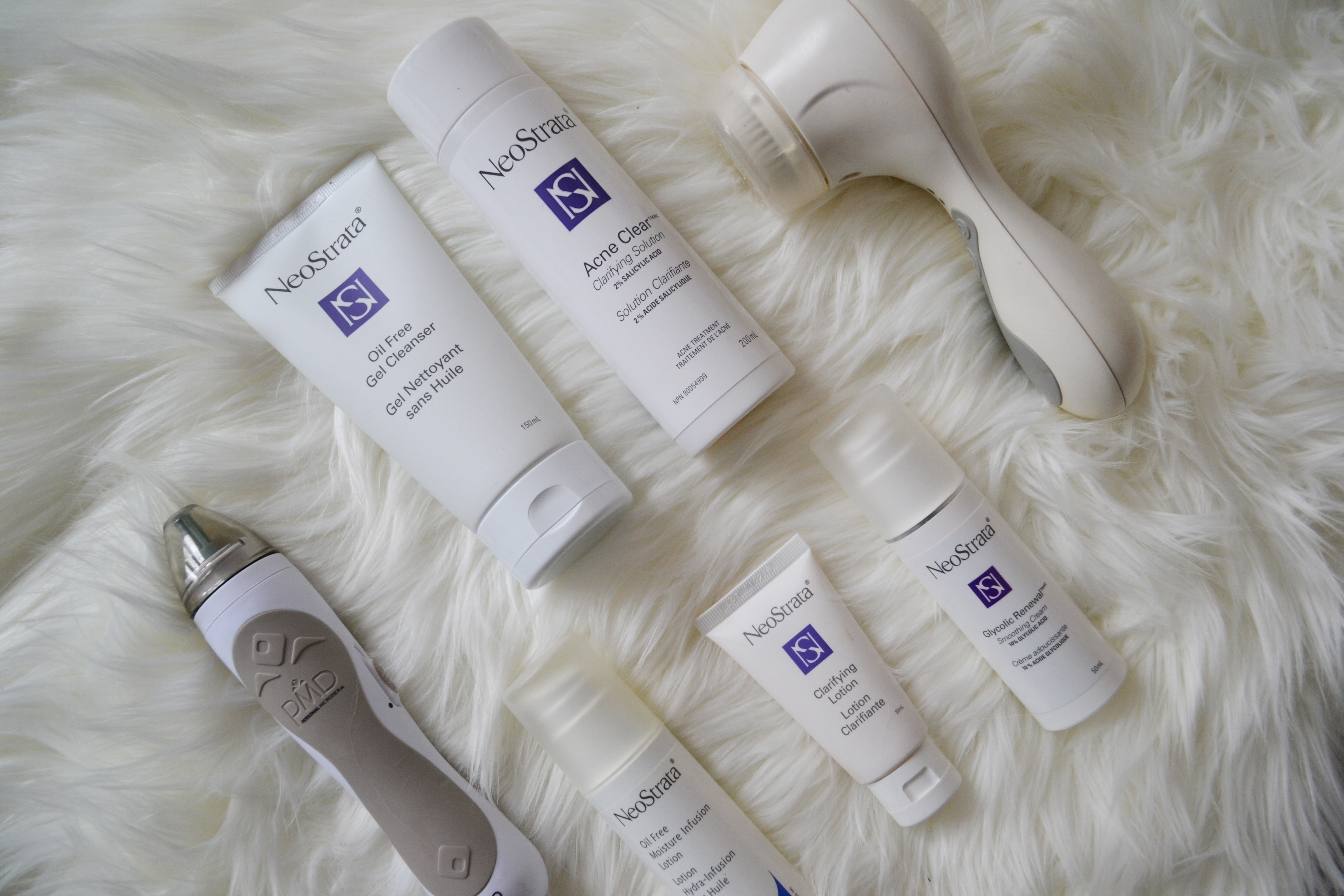 I've tried sooooooo many skin care products over the years and these products have kept my skin in such great condition I had to share!
NeoStrata is my go-to product line for facial skin care. I have oily skin and their oil free, glycolic acid products help my skin be smoother and more radiant by not adding extra oil.
My Routine..
In the mornings, I cleanse my face with NeoStrata's Oil Free Gel Cleanser followed by Dermoligica's Daily Microfoliant. I then follow up with NeoStrata's Clarifying Solution which tones the skin. After that I apply my Clarifying Lotion and I moisturize with my Oil Free Moisture Infusion.
In the evenings, I use my Clarisonic Plus Brush with my Gel Cleanser to remove my makeup. (The Clarisconic brush is amazeballs and I highly recommend it!)  I follow up with my Clarifying Solution then with my Smoothing Cream and lastly I apply my Oil Free Moisture Infusion.
I do get professional microdermabrasion treatments, but in between I reach for my PMD tool which I absolutely love and also highly recommend!  I use this once a week to help remove nasty dead skin cells and reduce the appearance of blemishes, and enlarged pores.
~M
Pictured Above: Personal PMD | Oil Free Gel Cleanser | Clarifying solution | Clarisonic Plus |Oil Free Moisture Infusion | Clarifying Lotion | Smoothing Cream
There's more where this came from!
Subscribe for more mini moments, foodie fixes, DIY crafts and a touch of fashion inspiration.