I chatted about having a Signature Drink in my Galentine's day post so I figured I'd share the recipe!
I love a good Sangria and while it is traditionally a summer drink, I still enjoy this light and refreshing drink in the winter with the gals (makes me think its summer again!)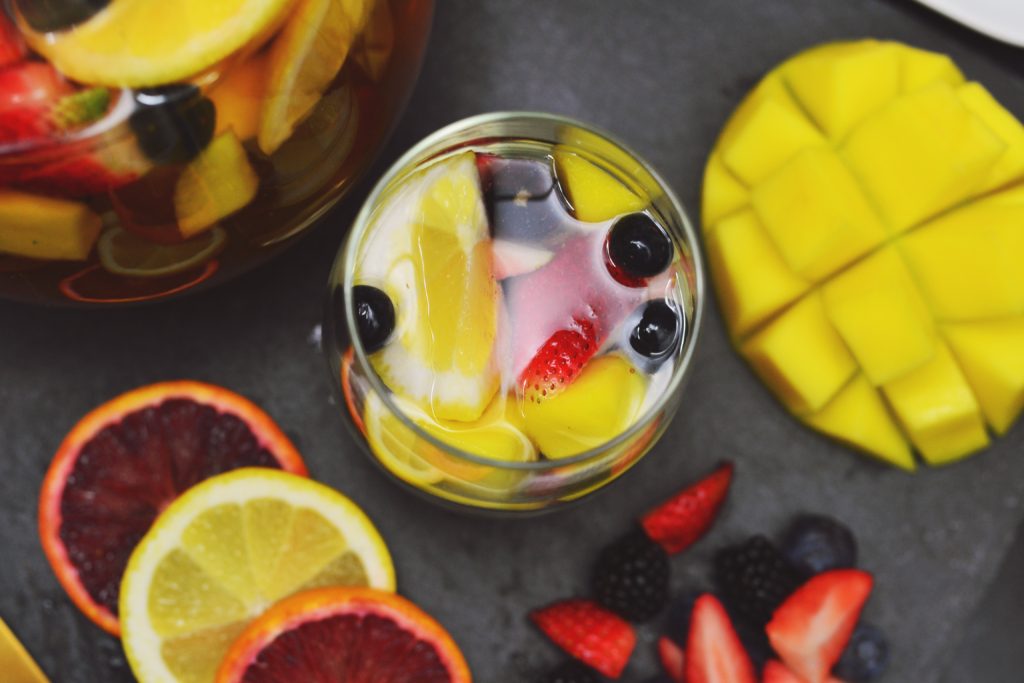 Ingredients:
1 mango peeled and diced
1/2 blood orange thinly sliced
1 lemon sliced
5-6 strawberries sliced
1/2 cup blueberries
1/2 cup blackberries
1/3 cup  Grand Marnier
1 bottle white wine
1 can of white grape cider
1/3 cup Grand Marnier (optional)
Directions:
Combine the liquids into the pitcher first, followed by the fruits. Refrigerate for at least 3 hours.
Stir, Serve and enjoy!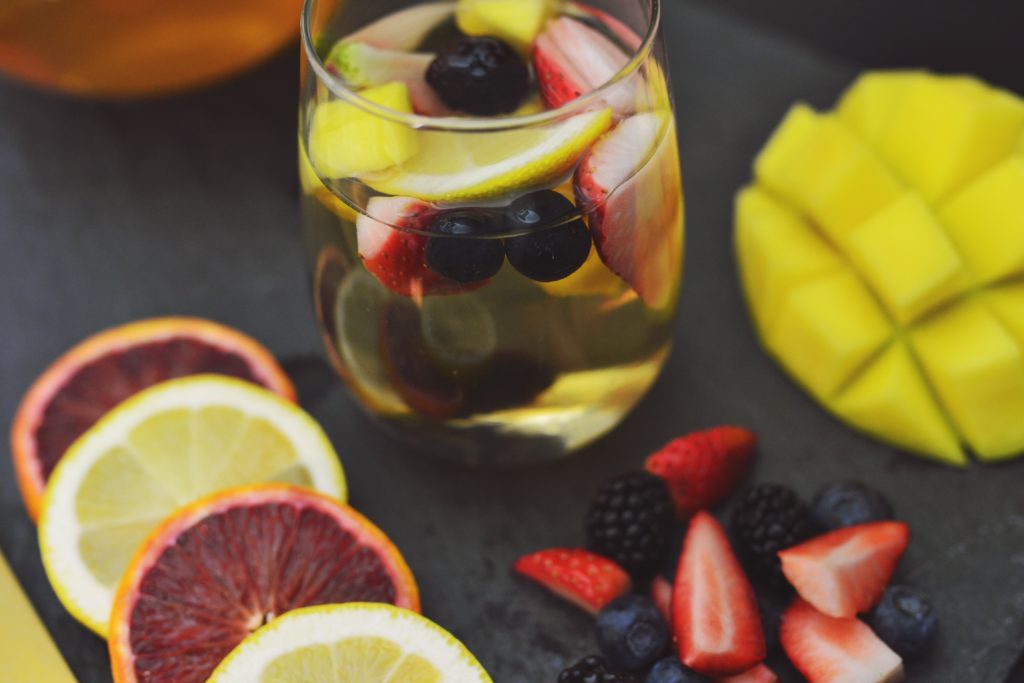 There's more where this came from!
Subscribe for more mini moments, foodie fixes, DIY crafts and a touch of fashion inspiration.