So we are officially into 2019 and the get togethers and parties are pretty much done.  We've been having friends and family over at our place throughout the holidays and now we have the dreaded task of cleaning up the house.  Adding two toddlers into the mix, what can I say – mess happens ??‍♀️. The task of cleaning up seems to be a never ending story with these little ones.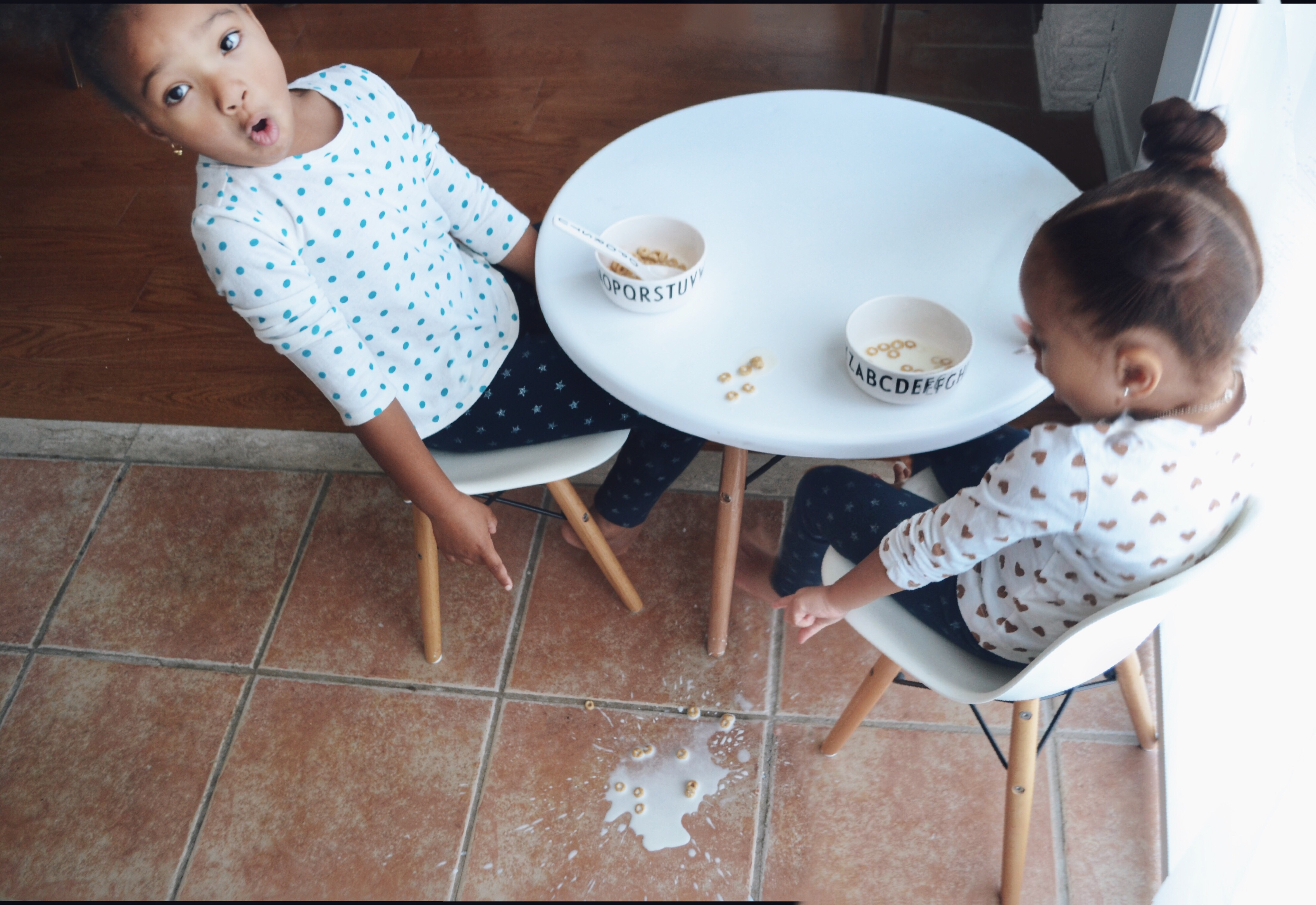 We have tile and hardwood floors in our home and between clearing after party messes, picking up toys, vacuuming crumbs and mopping up spills, it feels like groundhog day. Cleaning entails picking up toys, sweeping/vacuuming crumbs followed by sweeping some more then mopping and then sweeping again (because you know there's some spots that you somehow missed in the sweeping process ??‍♀️)
I was recently sent the BISSELL CrossWave® vacuum from BISSELL Canada  – a two-in-one vacuum that mops our floors while simultaneously sucking up crumbs and other junk!!!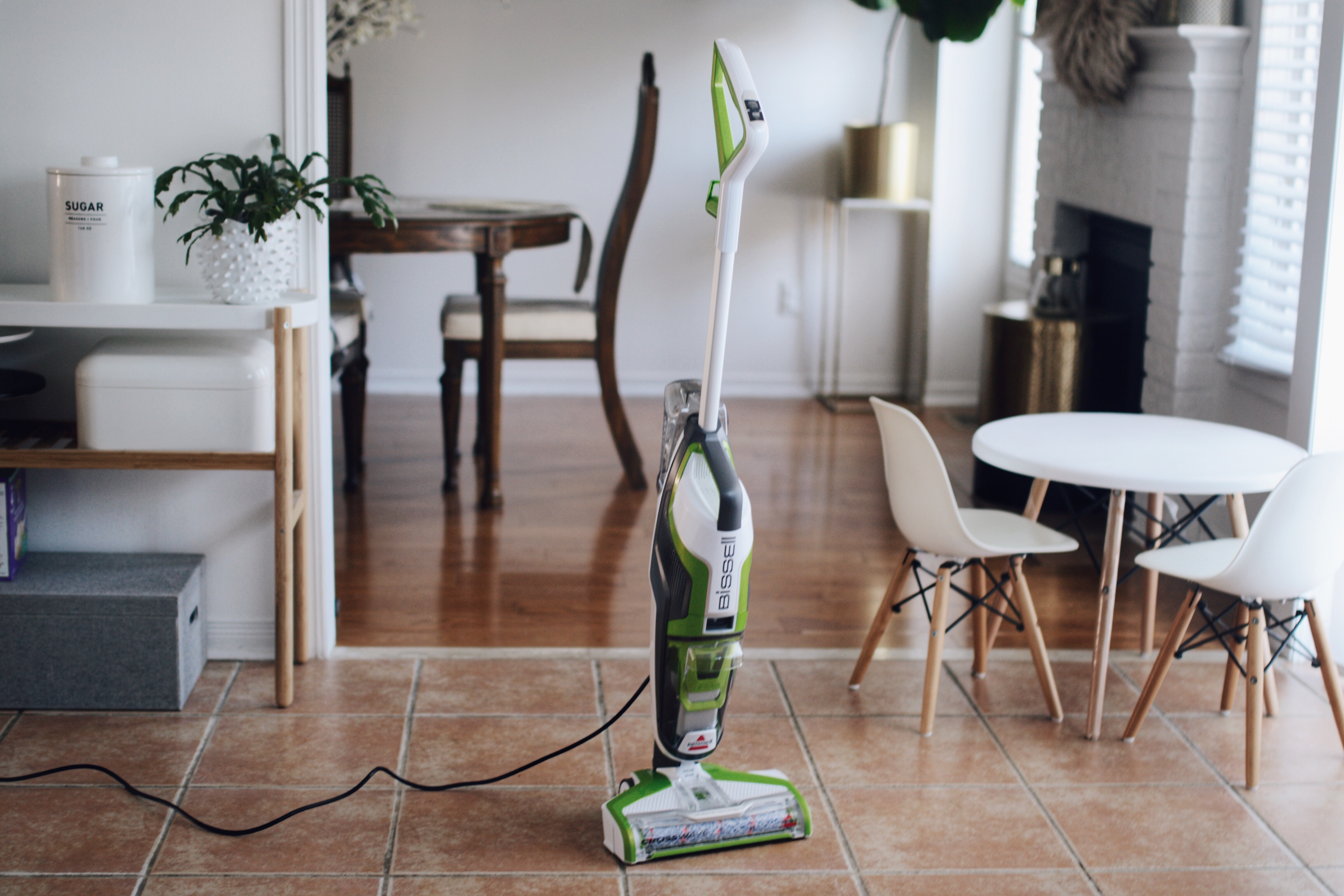 Guys I've been using this vaccum for a little over a month now and I must say I really love it! What I love most about this vacuum is that it tackles BOTH wet AND dry messes so I don't have fuss around with sweeping up spilled snack and then soaking up drink spills with a mop! The CrossWave's Dual-Action Brush Roll and an innovative multi-surface cleaning solution takes care of EVERYTHING, cleaning better than your traditional mop and bucket saving me space, time, and energy!!
With just a few passes of the CrossWave, I'm able to clean up spills with minimal floor drying time! I remember the days where we had to tiptoe around the house and avoid rooms because we had to wait for the floors to dry – not with the CrossWave!
As a dry vacuum, I found the machine worked great on our hardwood floors as well as on our carpeted floors upstairs. It also comes with a special attachment that allows it clean area rugs. This is a big deal for me because I have a several area rugs, including a few shag rugs in the house and the CrossWave has worked well cleaning them!
 Cleaning the CrossWave is simple – you simply wipe out the brush roll chamber of the machine with cloth and rinse the dirty water tank, brush and chamber after each use. I set out the components to dry in our laundry room overnight and reassemble the next day.
The key features of the CrossWave are:
Vacuum & Wash Floors At The Same Time to tackle both wet and dry messes to ensure the deepest clean
Two-Tank System keeps the cleaning solution and dirty water separate
Multi-Surface Clean with Fingertip Controls help transition from hard floors to area rugs seamlessly with the flick of one button
Swivel Steering + Dual Action Brush Roll makes maneuvering around furniture easy, while picking up dry debris and wet-cleaning floors simultaneously
Check out this quick guide on how to use the Bissell CrossWave!
Did I find any cons' with the CrossWave? Very little actually – it is a bit on the loud side so don't use it while the little ones are trying to sleep! Overall I find the CrossWave a great cleaning tool for a home with little ones around. It's quick and easy to use and helps eliminate extra steps when it comes to floor cleaning saving us busy moms our precious time!
*Disclosure: This post is sponsored by BISSELL Canada however all thoughts and opinions here are my own!
~M
There's more where this came from!
Subscribe for more mini moments, foodie fixes, DIY crafts and a touch of fashion inspiration.