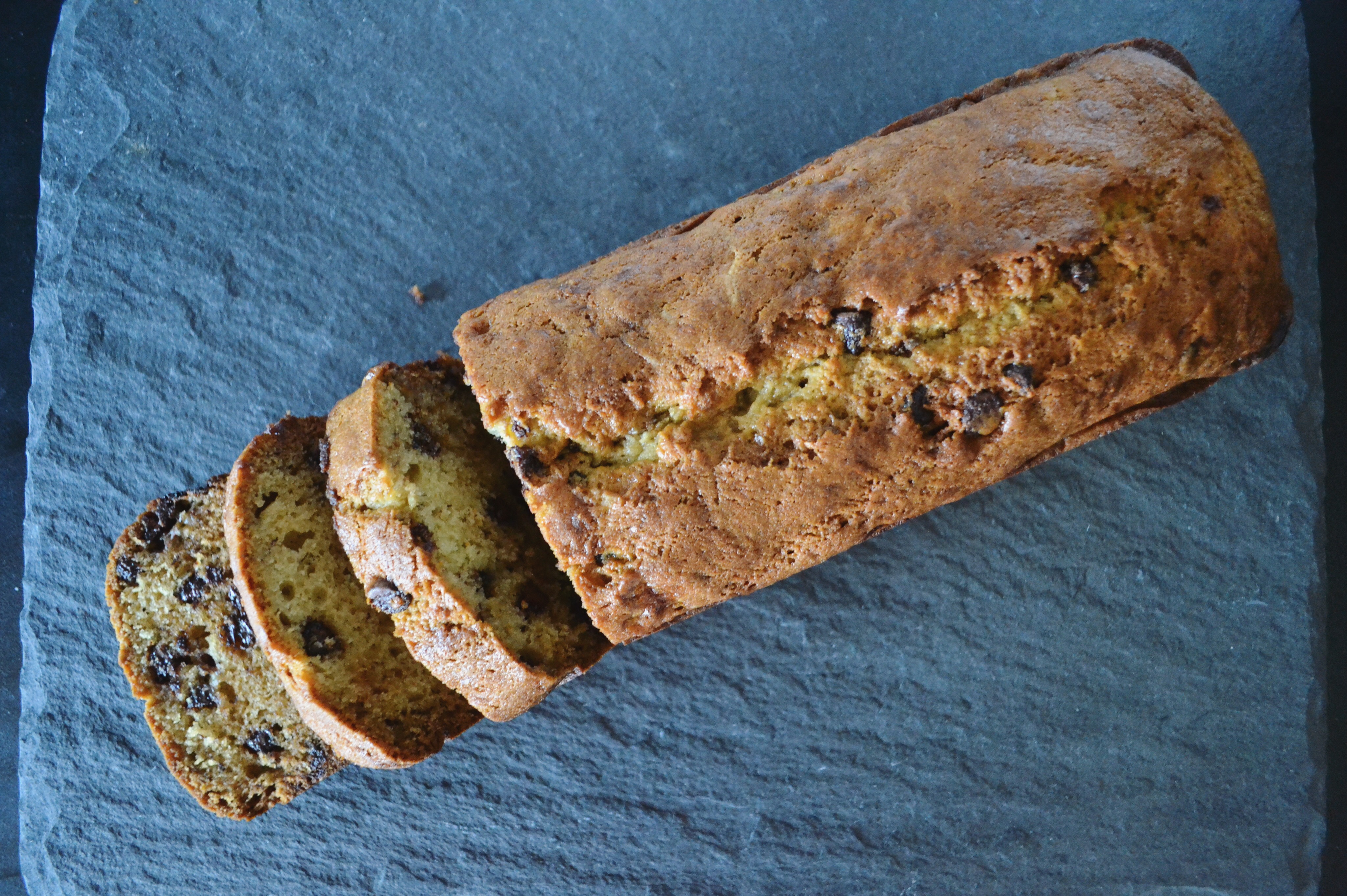 I don't like to eat soft or over ripe bananas (yuck!) but I do love cooking and baking with them! From banana fritters to banana run pancakes, I just love that hint of banana flavour. We had a couple of ripe bananas at home this weekend so I decided to make banana bread! What's the secret to moist banana bread? SOUR CREAM! Adding dairy such as cream cheese or sour cream to baked goods gives them more moist and adds richness!! Here's the recipe below for my banana bread or as Scarlett calls it, 'nana bread!
Ingredients:
1/2 cup butter, melted
1 cup white sugar
2 eggs
1 teaspoon vanilla extract
1/2 teaspoon mixed essence
1 1/2 cups all-purpose flour
1 teaspoon baking soda
1/2 teaspoon salt
1/2 cup sour cream
1 cup semi-sweet chocolate chips
2 medium bananas mashed (roughly 1 1/2-2 cups)
Directions:
Preheat oven to 350 degrees F (175 degrees C). Grease a 9×5 inch loaf pan.
In a large bowl, stir together the melted butter and sugar. Add the eggs, vanilla and mixed essence, mix well.
In a separate bowl, combine the dry ingredients (flour, baking soda and salt). Stir the dry ingredients into the butter mixture until smooth. (Don't worry if it feels a bit stiff, that's normal!)
Fold in the sour cream, chocolate chips and bananas. Pour the batter evenly into your prepared pan.
Bake at 350 degrees F (175 degrees C) for 60 minutes, or until a toothpick inserted into the center of the loaf comes out clean.
Cool loaf in the pan for 10 minutes before removing to a wire rack to cool completely.
If you really want to kick up the chocolate in your banana brea, and add 1/2 cup chocolate hazelnut spread i.e. Nutella (I use the Nutiva which is organic and non-gmo) and fold it in with the sour cream, chocolate chips and bananas and bake!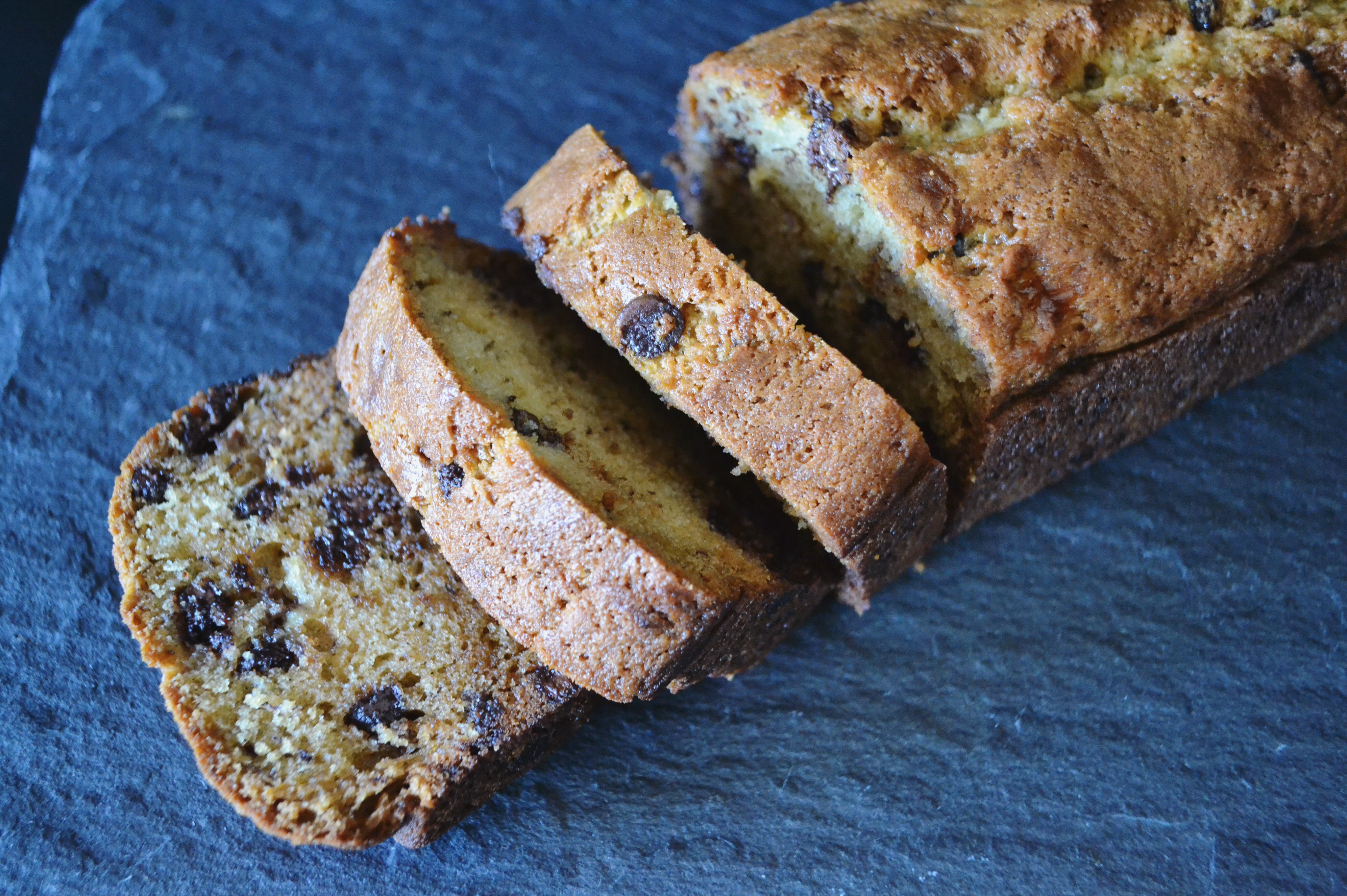 Enjoy!!
There's more where this came from!
Subscribe for more mini moments, foodie fixes, DIY crafts and a touch of fashion inspiration.