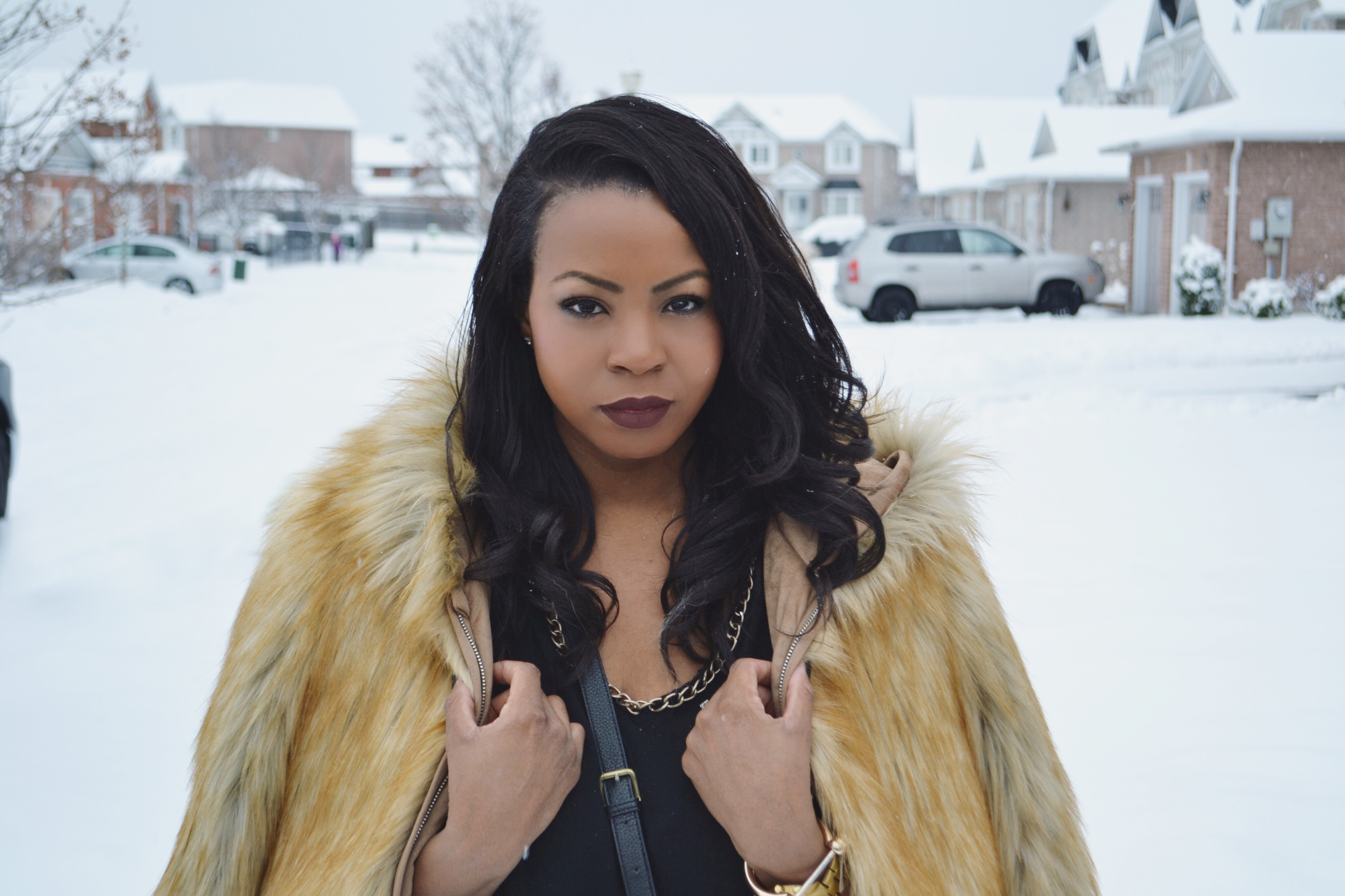 This winter has been a fairly good one until this past weekend when the deep freeze hit. While the arctic temperatures were short-lived, we got a dose of snow that we haven't seen all year long. I must say, although it snowed, the temperatures were bearable and I thought, why not take some photos with one of my fav winter pieces, this beautiful honey coloured faux fur coat from Zara! At first I wasn't sure if I could have pulled it off  but I still snagged it and I surely was please to find that it pairs so well with so many items in my wardrobe!
Faux Fur Jacket: Zara | Top: French Connection | Sunglasses: Joe Fresh
Bag: 3.1 Phillip Lim | Leggings: Joe Fresh | Ankle boots: Zara
There's more where this came from!
Subscribe for more mini moments, foodie fixes, DIY crafts and a touch of fashion inspiration.